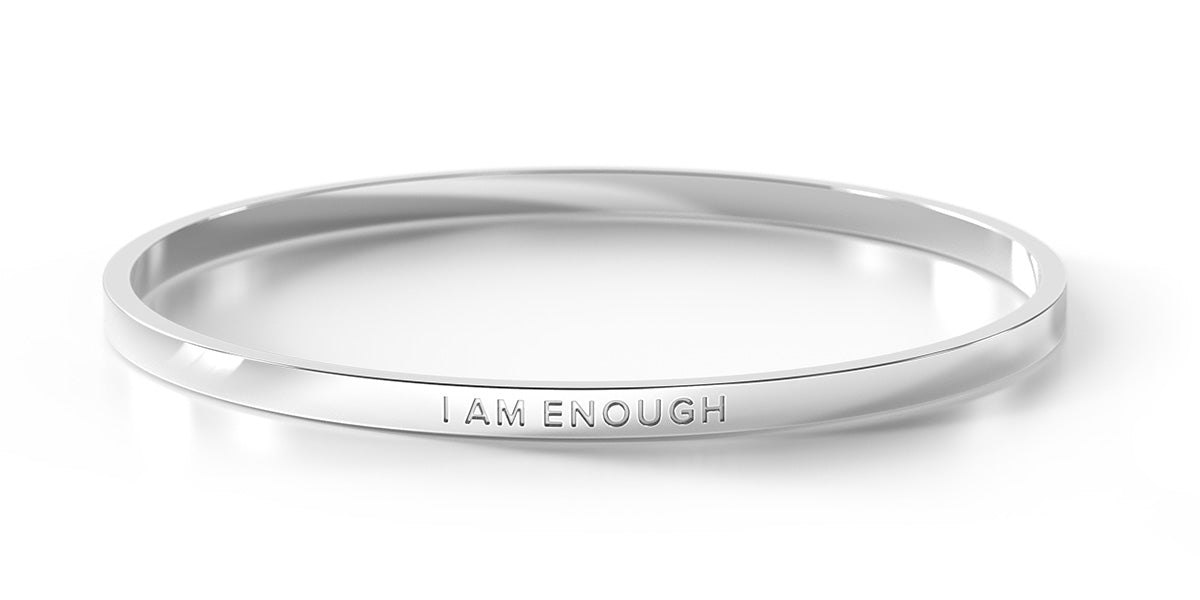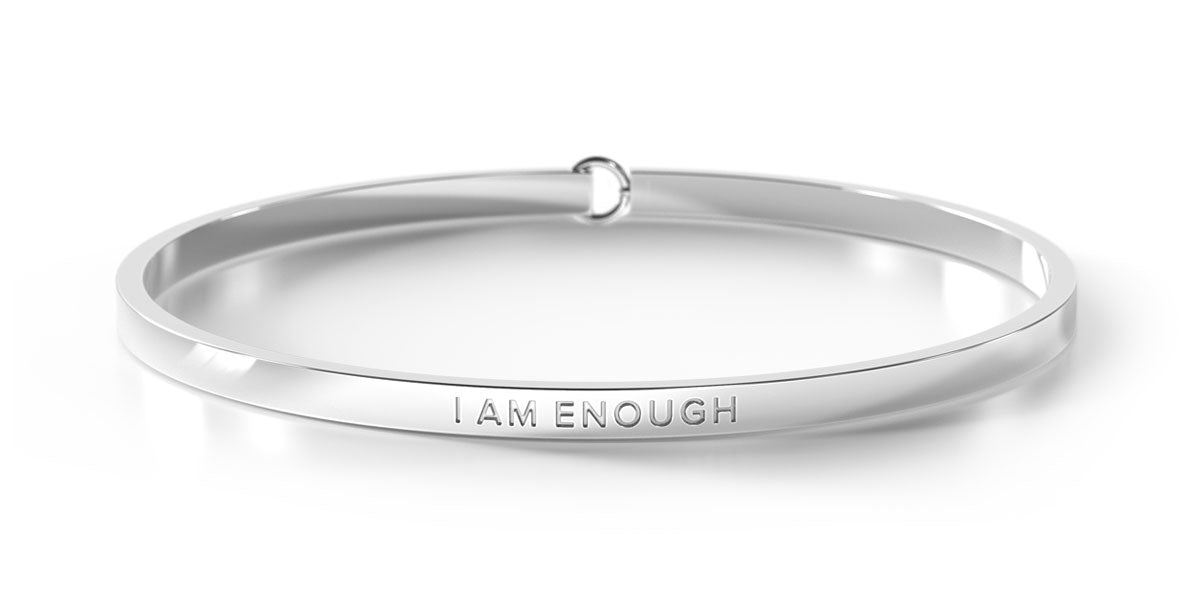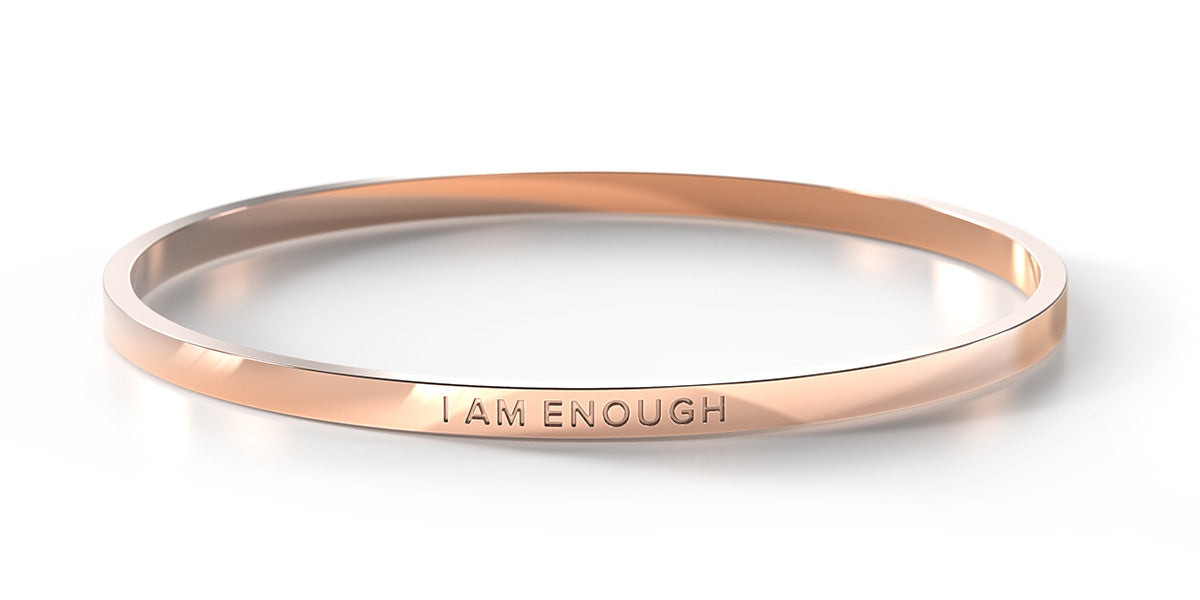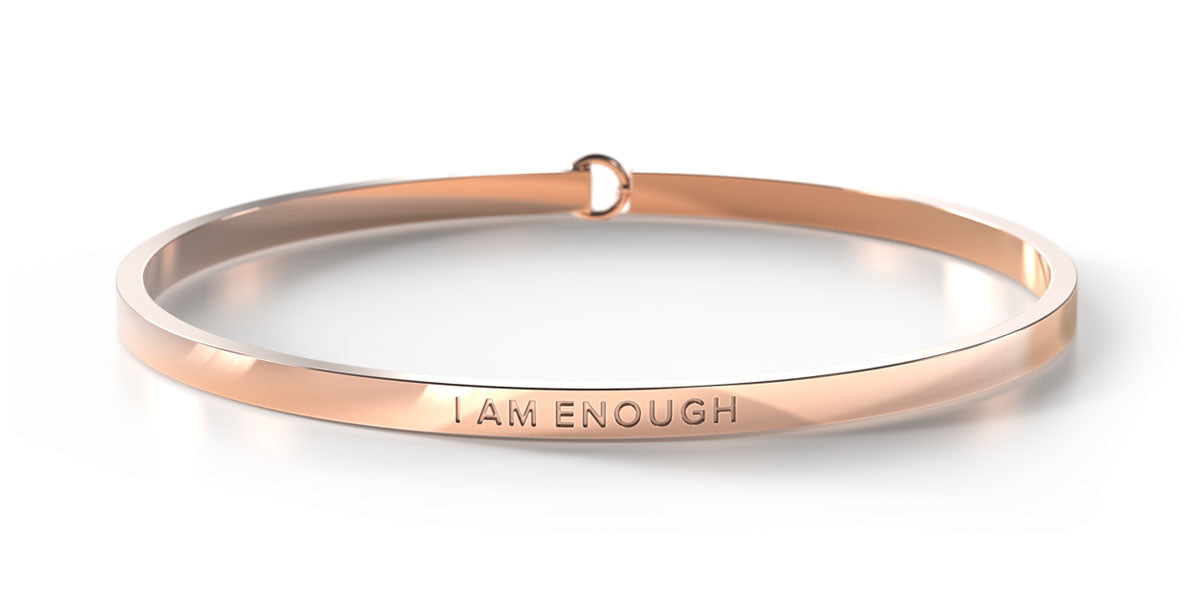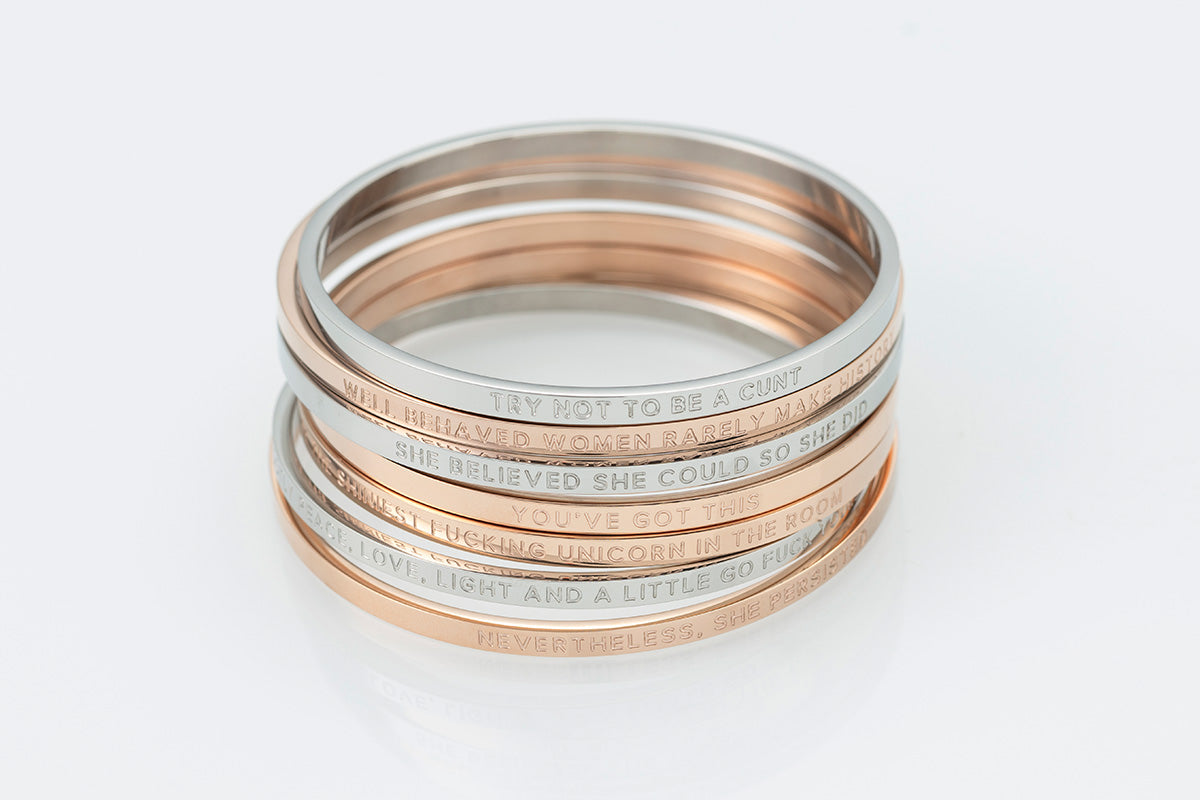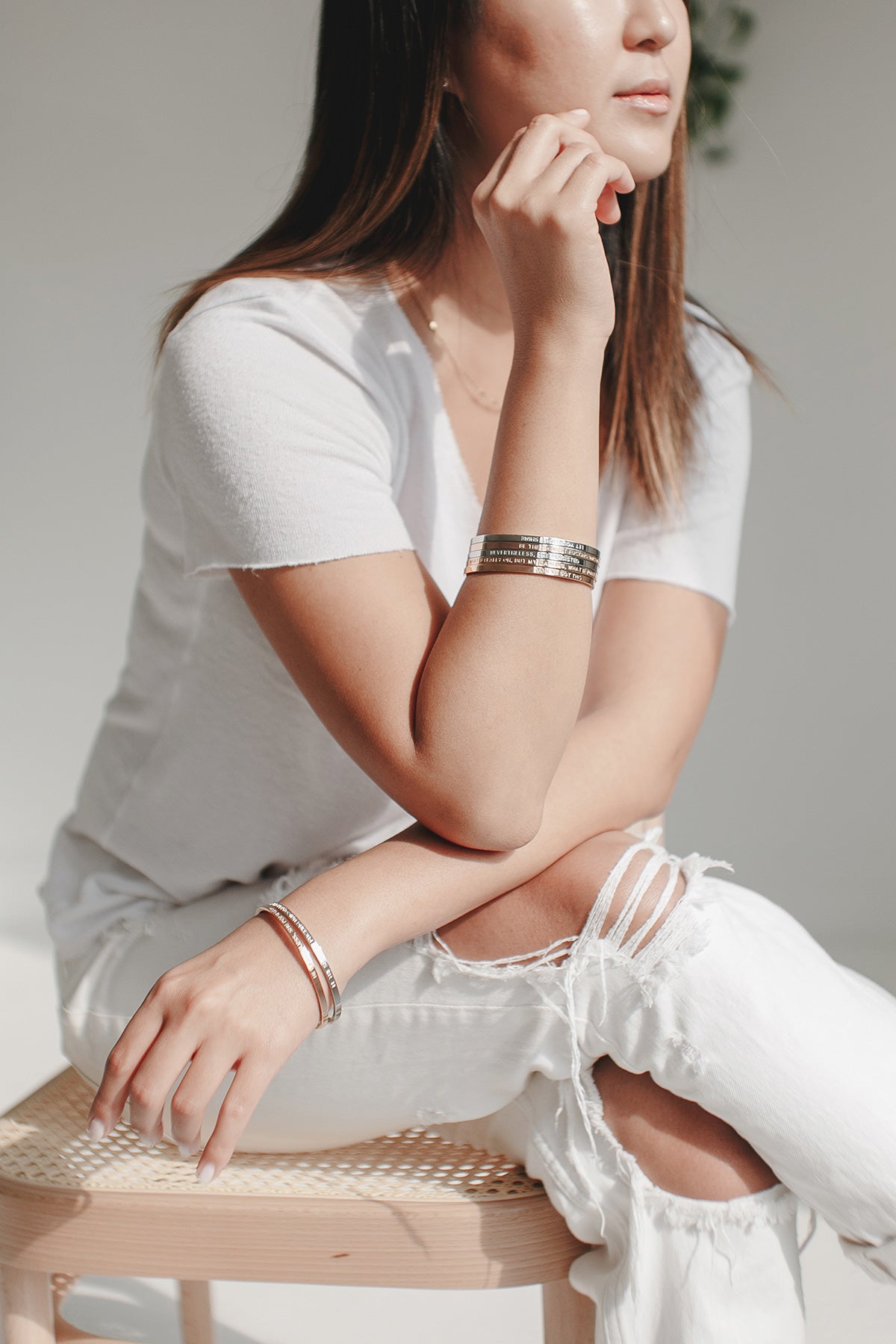 I Am Enough - Hall of Fame
All Flashback Bangle sales are FINAL. No exchanges or refunds. So please keep that in mind and check out our size guide to find your size.
I remember sitting next to him, in the car, and he kind of sneered a little, as he turned to me and said.
"You know what, your spirit is just so unbreakable."
And I guess he would know. He'd spent 3 years trying to break me.
I sat in that seat, with tears rolling down my face, wondering how the hell I'd ended up there.
How was it, that the man I once thought was my soulmate, was saying to me..
"You're disgusting. You're sick, you're angry, you're abusive... I see all that and love you anyway - no one else would be crazy enough to love you. You'd be nothing without me."
And after years of him slowly breaking down my defences. I believed him.
But, this story, it's not about him.
Because it's been about him, and people like him, for far too long.
This story is about You. And anyone who has found themselves in a situation where they've been abused, beaten, bullied, assaulted or thrown away.
You. The woman who survived it all. The one who was broken into pieces so excruciatingly small, that you questioned more than once if you'd ever be able to put yourself back together again.
Maybe you're still questioning.
And I'm here to tell you, that you can.
Because you, my dear, you are unbreakable.
Though the light in your eyes may dim at various points, you fight with every part of your being to get that light back. No one gets to take that from you.
I hope you'll come to realise, that ultimately, the only way people like him were able to hurt you, is because you doubted your own magnificence to begin with.
We will only allow people to abuse us, to the degree in which we abuse ourselves.
And that stops now.
Because the truth is that you are enough.
No matter what anyone says, what anyone does. No matter how they've hurt you. Or how much you've hurt others.
You are enough. Exactly as you are. Right now.
And so, my darling the girl, the woman with the unbreakable spirit, and a light that continues to shine, you own that. Own that with every part of you.
You are enough.
I am enough.
We are enough.
 

Orders dispatched Monday, Wednesday & Friday mornings Melbourne time.

We offer Free Shipping (2 - 5 business days delivery) for all Australian jewellery orders! 

Orders including Clothing are flat rate $10 Australia wide.

You can upgrade to Express Post (2 - 4 days business days delivery) for just $10!

Internationally:
It takes 3 - 5 weeks to be delivered, and you can track your order through Australia Post. Shipping starts at $15.

If a product has been indicated as ** PRE-ORDER ** this means it's not in stock (yet). Usually these will be sent in 4 - 5 weeks from order. However, please refer to the product page for the exact details.

If you have ordered a Custom Bangle, these are made to order and will take around 7 -10 days to arrive 

Returns & Exchanges

Our bangles are designed to make you feel happy, empowered and freakin' awesome - so if there is a problem, we gotta fix it!

If you've accidentally ordered the wrong size or are not happy with your bangle, we'll be happy refund you, and then you can order the correct one! For more details you can read our returns & exchanges policy.
Product details

Our bangles are made with love from high quality stainless steel. They are 100% hypoallergenic, and nickel & lead free.

Size & Fit

If you're not sure what size to choose please use our sizing chart to help you find your way. You'll need to measure the widest part of your hand / knuckle circumference, while your hand is mooshed. (And yes, mooshed is a word). 

If you're still totally stuck, we recommend that you purchase a regular size bangle. We do offer exchanges if it doesn't fit!

Clasp bangles

Thinking of getting one of our clasp style bangles? Great! The clasp style bangle  eliminates the need for you to base your sizing on your hand. It can be stretched out to fit over wrists instead, woo! It's a regular size (63.7mm) when closed. 

The clasp fits around 80% of people so it is perfect for gifting!


Bangle not available in your size or preferred colour? Consider ordering it as a Custom Bangle!
Choose options