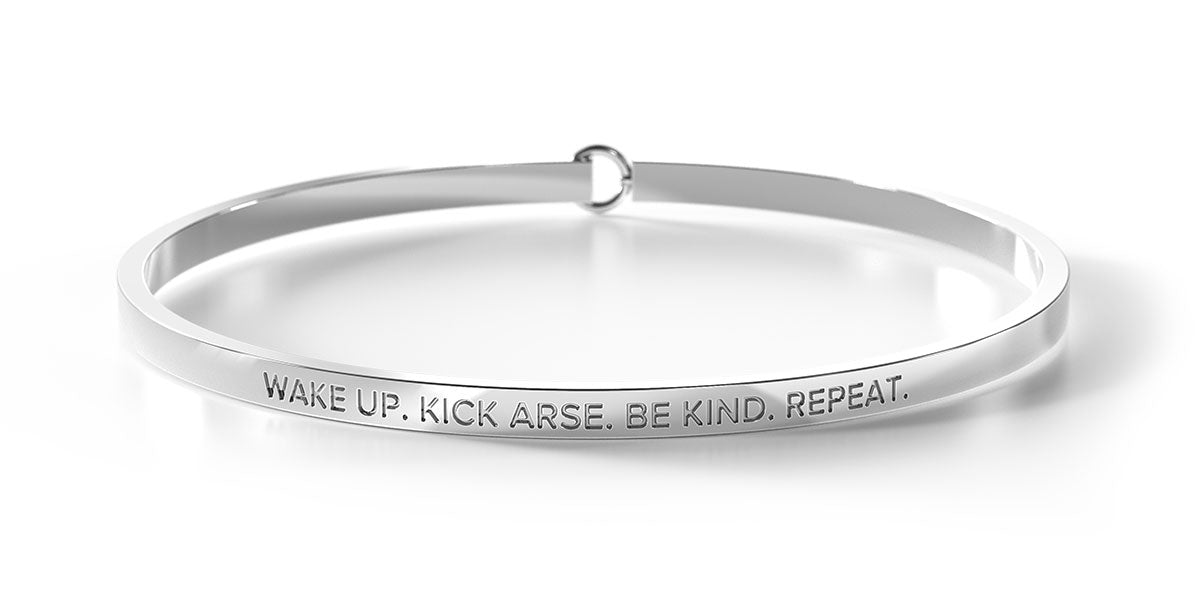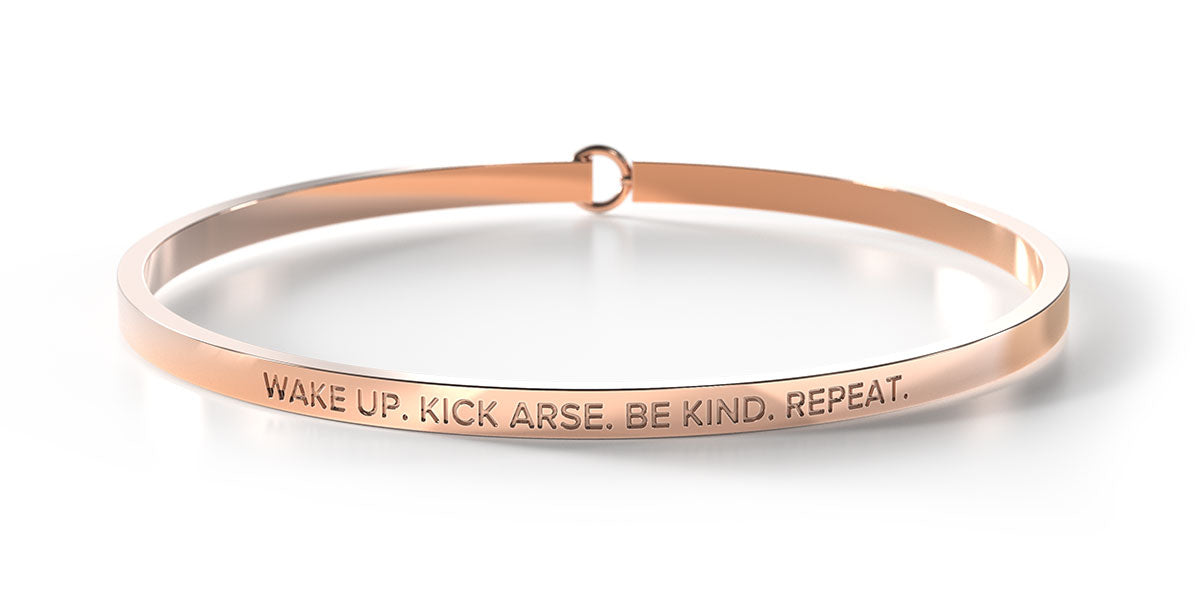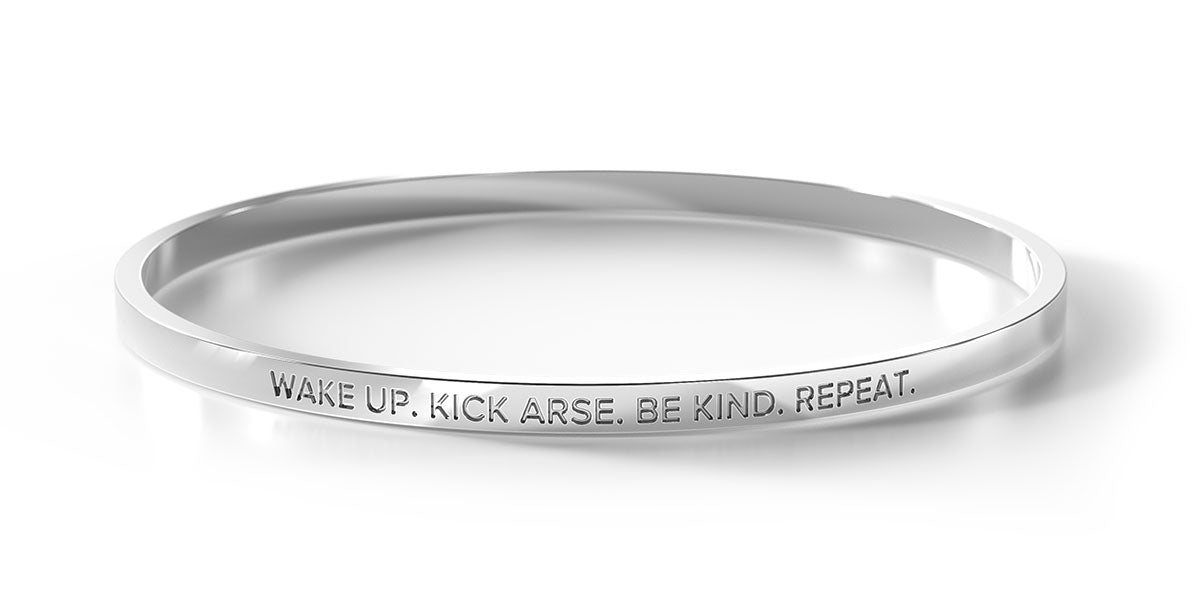 Wake Up. Kick Arse. Be Kind. Repeat. - Hall Of Fame
"I'm sorry I cannot accept your Happy International Women's Day email; I don't believe in the concept"
What the actual fuck?
I stared at my computer. Had I read that incorrectly? How is a day to celebrate women even classified as a "concept"? 
It wasn't like I had sent a "Happy International Talk Like a Pirate Day" email complete with an appropriate funny cat GIF. 
That's a concept. And a pretty bloody funny one if you ask me. 
(Its September 19th for those playing along at home).
(lol how cute it this?!)
This was before I started at Be. I was working in a very male-dominated workplace. And I was one of the very few women with a 'high-level' position.

In those environments two things happen:
The women unite and support each other OR
The women isolate themselves and freeze out anyone who might be competition for those few roles deemed suitable "for a girl".
It was a very high-pressure environment where results were everything. You were required to Kick Arse every day, 7 days a week to keep your job. Which is exhausting. Especially when the sisterhood is working against you. And you are leading hundreds of people.
How did I survive? Well, I lived by a simple mantra.
Wake Up. Kick Arse. Be Kind. Repeat.
Wake Up. - Because Isn't the morning the worst when you are going to a job that beats you down? So, step One is Wake UP. It's a new day. You got this.
Kick Arse - pretty self-explanatory if you ask me. Just get shit done. 
Be Kind. -  because you can kick arse, but also be kind in the process. In my experience, nothing good comes from tearing others down to build yourself up.
Repeat.
Being successful and being a good person isn't an either-or situation. My leadership style has never and will never be to hit people over the head. That's assault, not leadership. I treated my teams with respect, I engaged with the very people who got me the results, and I made sure the things that are really important in life like family, health and enjoying your work were always front of mind in the workplace. 
Wake Up. Kick Arse. Be Kind. Repeat.
I was even kind to my "I don't believe in International Women's Day" co-worker. I explained that International Women's day is actually about the ongoing fight for equality and to celebrate how far we have come… and how far we still need to go in every corner of the world. And I apologized that my email offended her.
Now I would love to say that my style and being a selfless leader led me to great success. Not so. Things got tough, the business moved interstate and when there was only one role, and two candidates. I was out. And my co-worker stayed. Even though I had gotten the results. And she hadn't.
But I have no regrets. I was my authentic self to the day I finished. I was better off not being in a workplace where my style of leadership wasn't valued. Where being "too nice" and "caring too much about my teams'' was seen as a negative. I learnt more about myself in that negative experience than I have in all the positive ones. I'm a better leader, a more confident person and 100 times wiser because of it.
Wake Up. Kick Arse. Be Kind. Repeat.
You can be a success and be assertive and kick goals.
And be a nice person. And celebrate women. And even talk like a pirate too if you want.
And don't let anyone tell you differently. 
Wake Up. Kick Arse. Be Kind. Repeat.
 

Orders dispatched Monday, Wednesday & Friday mornings Melbourne time.

We offer Free Shipping (2 - 5 business days delivery) for all Australian jewellery orders! 

Orders including Clothing are flat rate $10 Australia wide.

You can upgrade to Express Post (2 - 4 days business days delivery) for just $10!

Internationally:
It takes 3 - 5 weeks to be delivered, and you can track your order through Australia Post. Shipping starts at $15.

If a product has been indicated as ** PRE-ORDER ** this means it's not in stock (yet). Usually these will be sent in 4 - 5 weeks from order. However, please refer to the product page for the exact details.

If you have ordered a Custom Bangle, these are made to order and will take around 7 -10 days to arrive 

Returns & Exchanges

Our bangles are designed to make you feel happy, empowered and freakin' awesome - so if there is a problem, we gotta fix it!

If you've accidentally ordered the wrong size or are not happy with your bangle, we'll be happy refund you, and then you can order the correct one! For more details you can read our returns & exchanges policy.
Product details

Our bangles are made with love from high quality stainless steel. They are 100% hypoallergenic, and nickel & lead free.

Size & Fit

If you're not sure what size to choose please use our sizing chart to help you find your way. You'll need to measure the widest part of your hand / knuckle circumference, while your hand is mooshed. (And yes, mooshed is a word). 

If you're still totally stuck, we recommend that you purchase a regular size bangle. We do offer exchanges if it doesn't fit!

Clasp bangles

Thinking of getting one of our clasp style bangles? Great! The clasp style bangle  eliminates the need for you to base your sizing on your hand. It can be stretched out to fit over wrists instead, woo! It's a regular size (63.7mm) when closed. 

The clasp fits around 80% of people so it is perfect for gifting!


Bangle not available in your size or preferred colour? Consider ordering it as a Custom Bangle!
Choose options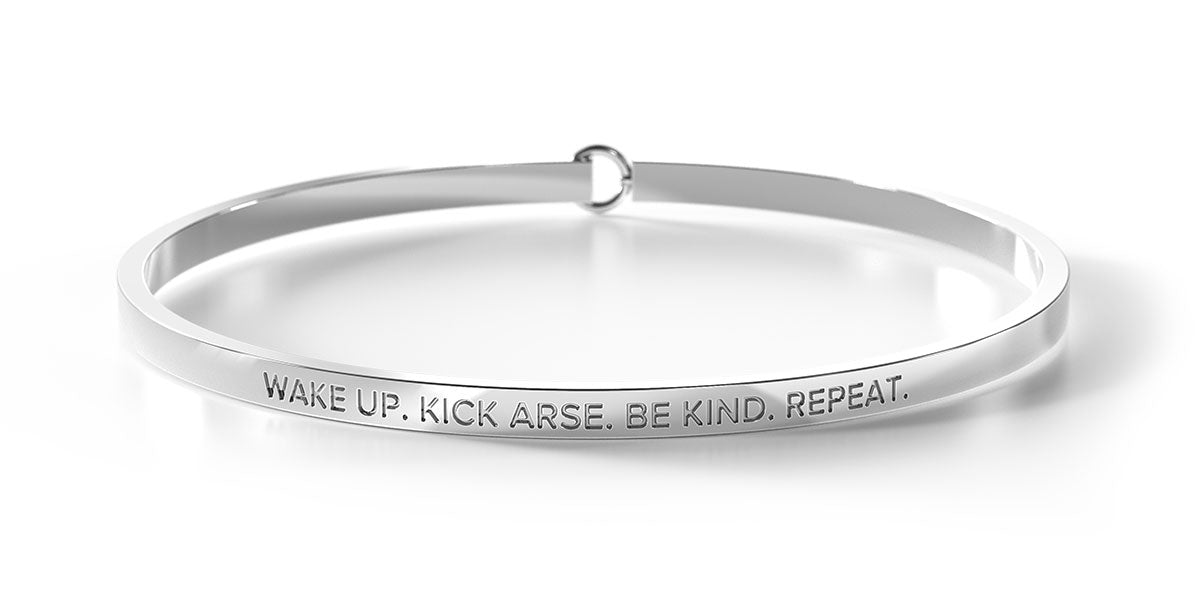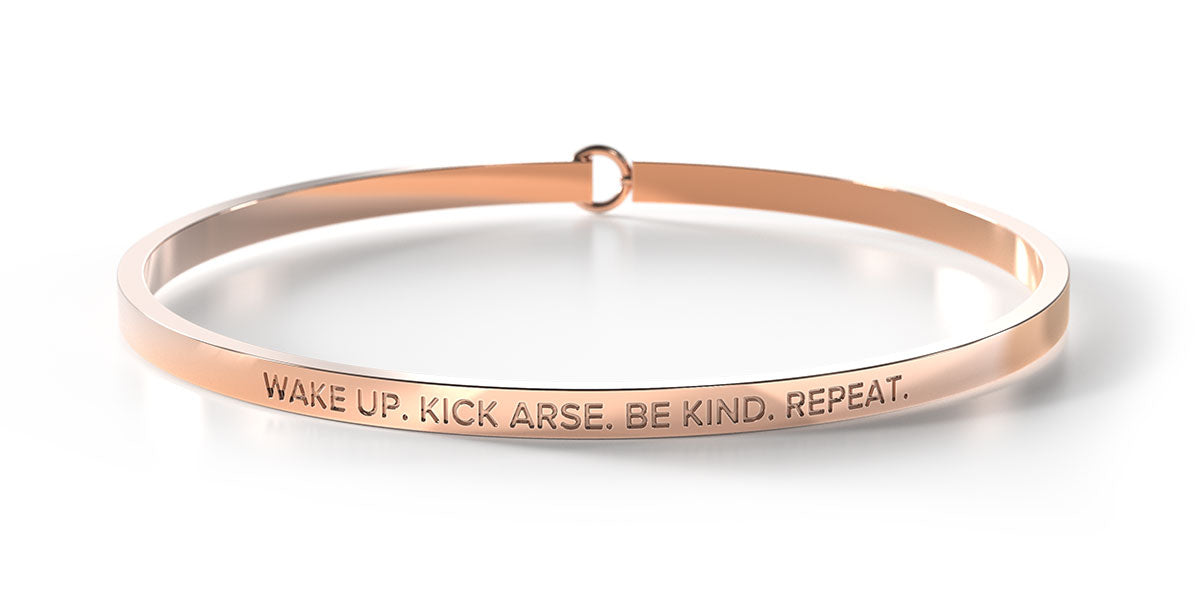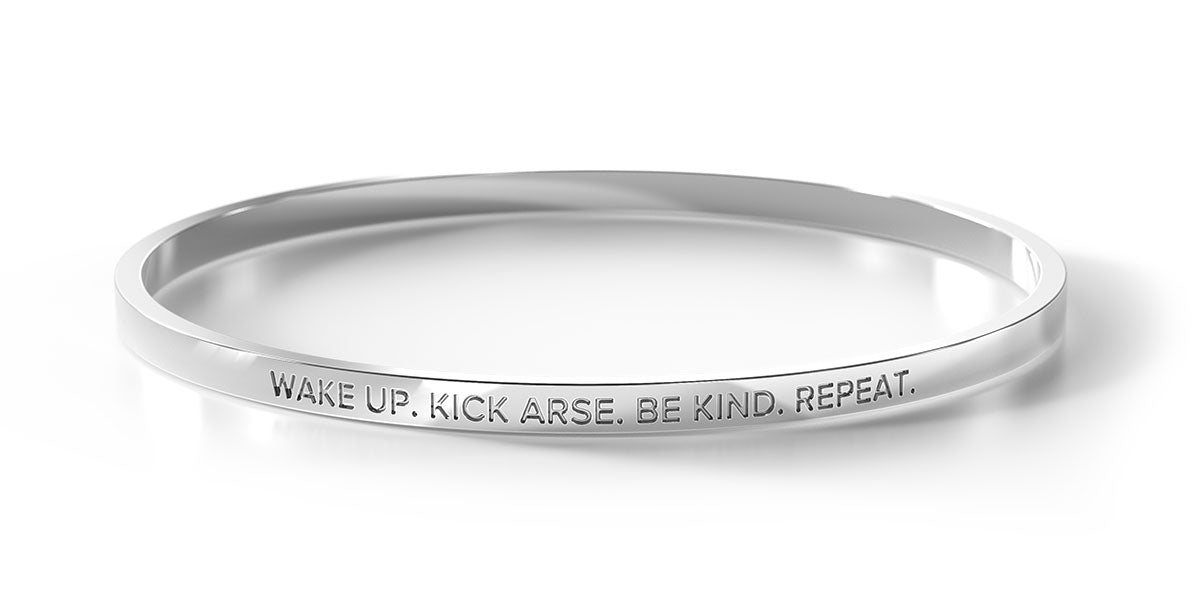 Sale price

$21.00 USD
Regular price

$34.00 USD
(/)
View details