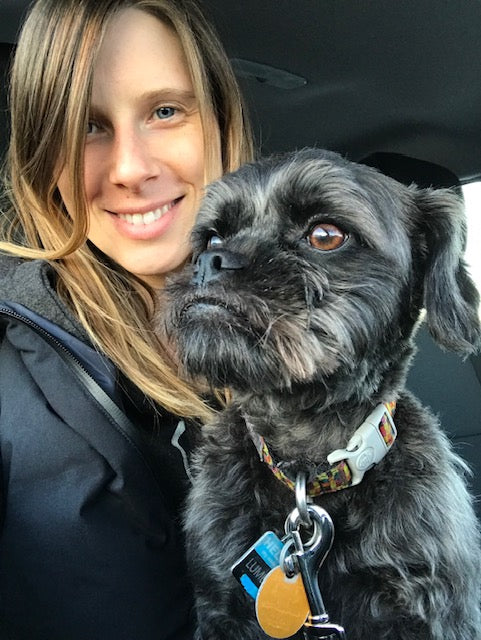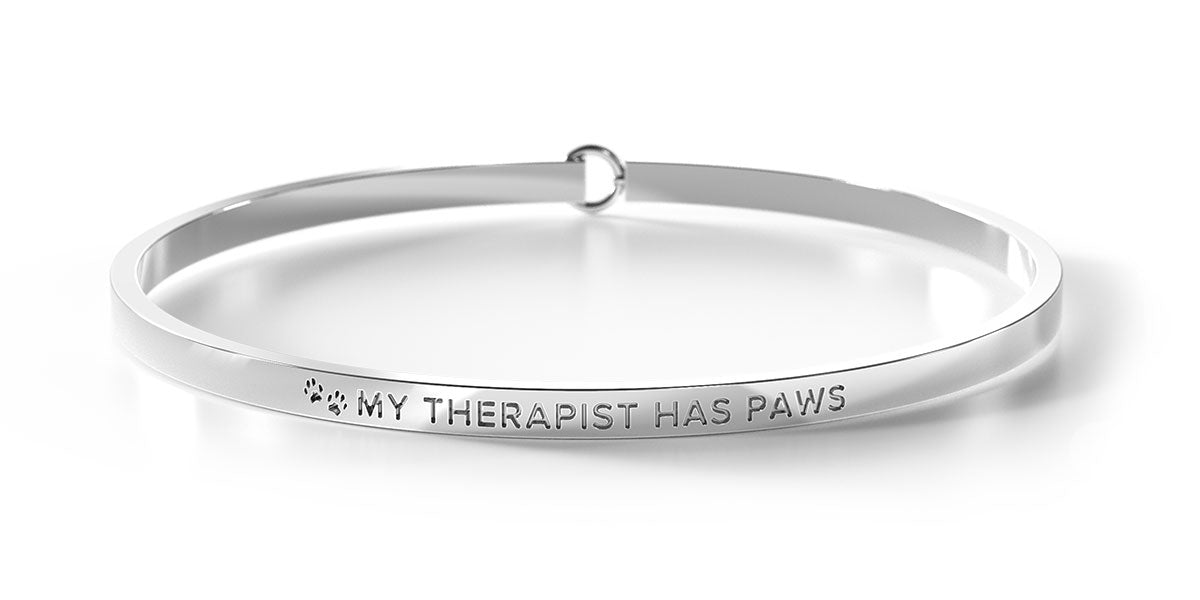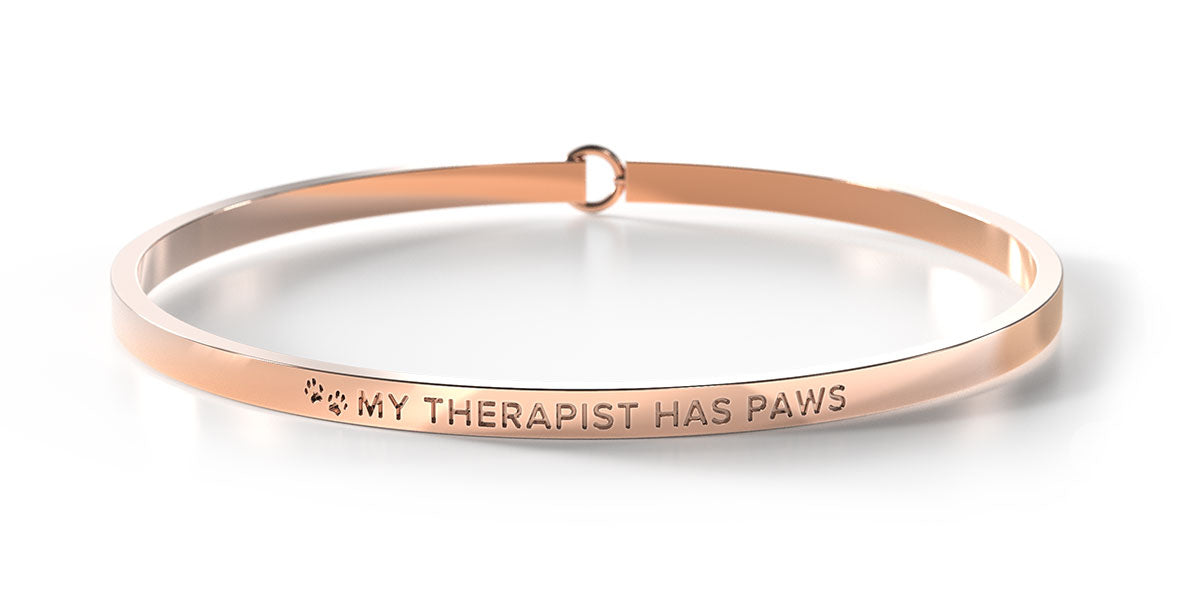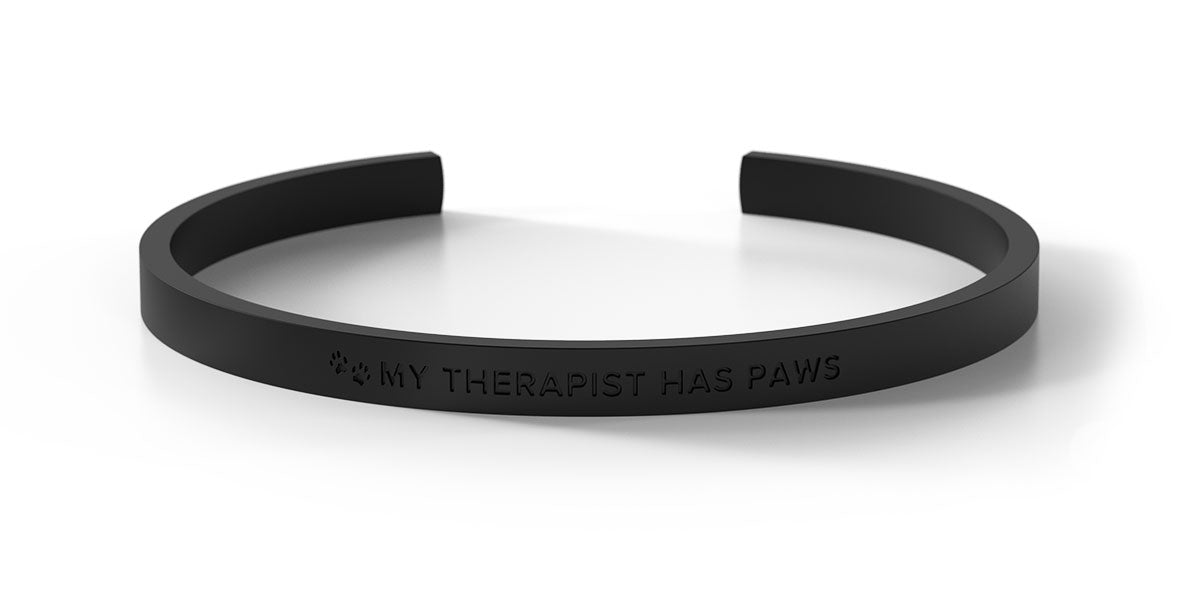 🐾 My Therapist Has Paws
"She is my rock and my goodness how I love her"
Anyone who knew Chantelle, knew Lumen.
They were a dynamic duo, always off on adventures to watch sunsets and chase rainbows.
More importantly, Lumen was Chantelle's rock. her confidant. Through difficult times, Lumen was always right by Chantelle's side. offering comfort and love. And a ball if she could find one.
Chantelle understood what a lot of our community already knows, that pets fill a gap in our hearts that no human could ever fill. Their undying loyalty makes us feel safe and secure, their unconditional love fills our hearts and their companionship means we never feel alone.
And so it would only seem right we launch our first legacy bangle in tribute to Lumen and everything she meant to Chantelle. She is now in my care and I feel honoured to have her - she is a constant reminder of my beautiful friend and brings so much joy to my family every day.
I know making sure Lumen would be safe and happy was one of Chantelle's first and most important wishes when she passed. 
Lumen means light
And while we miss Chantelle's presence in our lives,
The light remains.
20% of every bangle sold is donated to Cherished Pets.
Cherished Pets Foundation is a registered charity that exists to connect communities through pets. They offer home-based community pet care services and accessible social solutions to people living with disabilities or mental illness, the elderly or those experiencing insecure housing or family violence in the Greater Geelong Region and the Bellarine Peninsula.
 

Orders dispatched Monday, Wednesday & Friday mornings Melbourne time.

We offer Free Shipping (2 - 5 business days delivery) for all Australian jewellery orders! 

Orders including Clothing are flat rate $10 Australia wide.

You can upgrade to Express Post (2 - 4 days business days delivery) for just $10!

Internationally:
It takes 3 - 5 weeks to be delivered, and you can track your order through Australia Post. Shipping starts at $15.

If a product has been indicated as ** PRE-ORDER ** this means it's not in stock (yet). Usually these will be sent in 4 - 5 weeks from order. However, please refer to the product page for the exact details.

If you have ordered a Custom Bangle, these are made to order and will take around 7 -10 days to arrive 

Returns & Exchanges

Our bangles are designed to make you feel happy, empowered and freakin' awesome - so if there is a problem, we gotta fix it!

If you've accidentally ordered the wrong size or are not happy with your bangle, we'll be happy refund you, and then you can order the correct one! For more details you can read our returns & exchanges policy.
Product details

Our bangles are made with love from high quality stainless steel. They are 100% hypoallergenic, and nickel & lead free.

Size & Fit

If you're not sure what size to choose please use our sizing chart to help you find your way. You'll need to measure the widest part of your hand / knuckle circumference, while your hand is mooshed. (And yes, mooshed is a word). 

If you're still totally stuck, we recommend that you purchase a regular size bangle. We do offer exchanges if it doesn't fit!

Clasp bangles

Thinking of getting one of our clasp style bangles? Great! The clasp style bangle  eliminates the need for you to base your sizing on your hand. It can be stretched out to fit over wrists instead, woo! It's a regular size (63.7mm) when closed. 

The clasp fits around 80% of people so it is perfect for gifting!


Bangle not available in your size or preferred colour? Consider ordering it as a Custom Bangle!
Choose options