BANGLES TO INSPIRE YOU TO LIVE AN UNAPOLOGETIC LIFE. FKN BOOM.
Hey there, we're be. bangles
we make inspirational (and cheeky) bangles for awesome people, like you.
We are in business to inspire and empower people to own who they are and own all the parts of themselves. Even the bits others deem as unacceptable.
We do this so that we can create a movement of passionate, powerful and hella strong people who are living examples of what's possible in the world when they stay true to who they really are. No matter what anyone else thinks.
Over 3500 reviews
What our customers say
Awesome bangle, even better quotes.
"I love these bangles so much. Have bought a few for me, my family and friends. The sayings are perfect for any occasion (literally bought for condolence, encouragement, fun and love). The quality is perfect and I can wear constantly and they still look new." - Julie
Love them!
"Absolutely love the packaging, the communication prior to receiving the bangles and unpacking and wearing the bangles. Both my 9yo daughter and I received bangles and she loves her size and I love my two! Thank you for being awesome!" - Louise
Beautiful Bangles
"Love these bangles. Love the philosophy, love the service, love their quality, love their side of sass - will definitely be adding to my collection in the future. Thanks for creating such a delightful product." - Kylie
Coolest bangle of all time.
"Love these! Was given one as a gift, then bought more. They give me that much needed chuckle with life when dealing with daily curveballs." - Melanie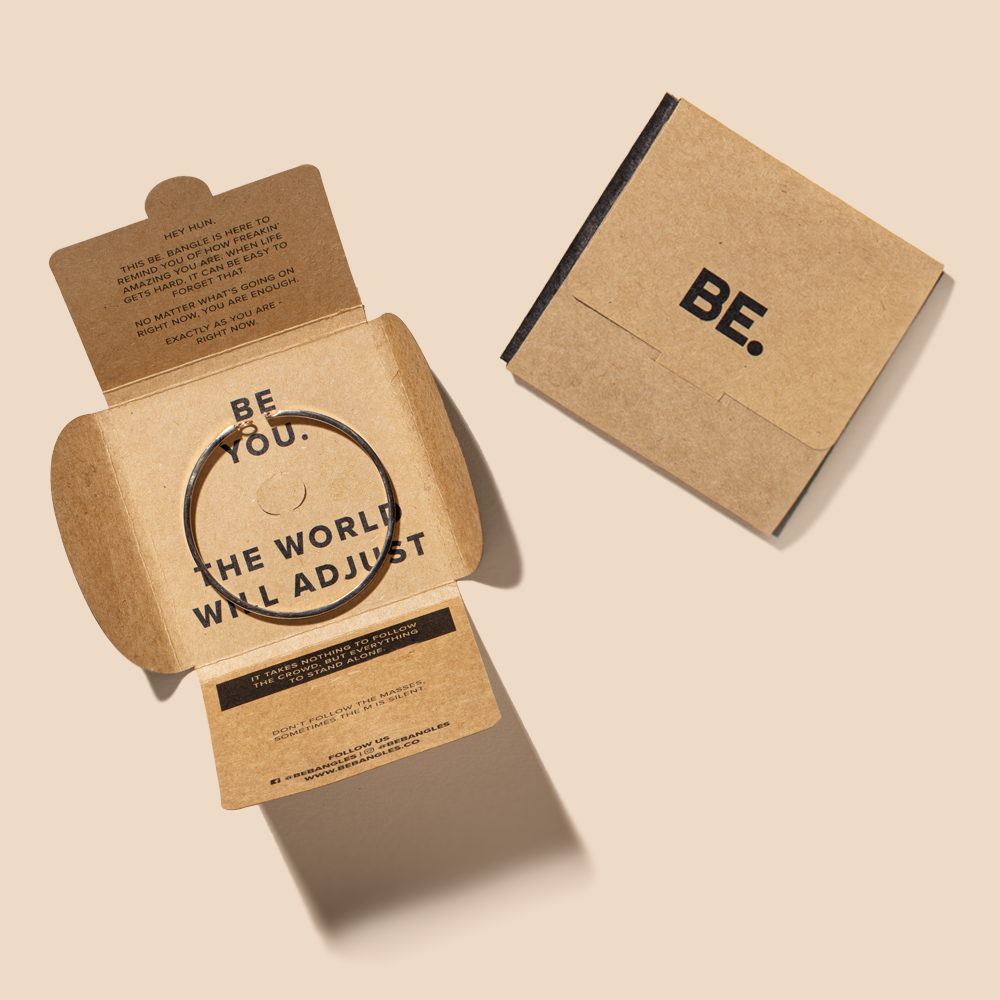 Packaging worth keeping
All of our bangles and rings are lovingly packed in our 100% recyclable cardboard boxes, complete with inspiring and sometimes cheeky sayings.
Shop Now