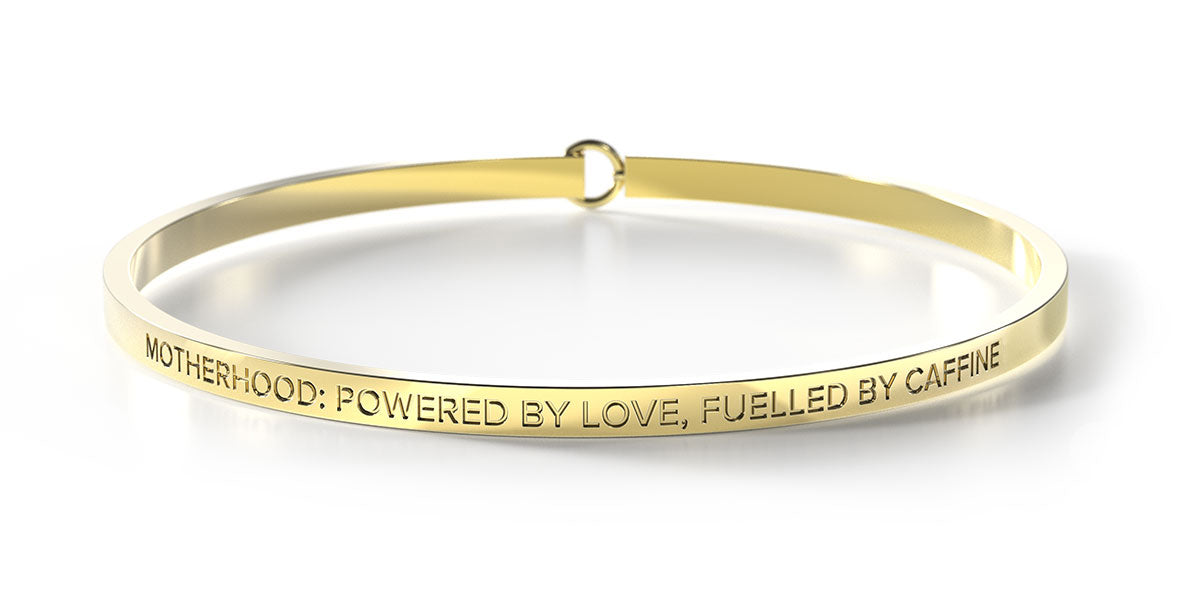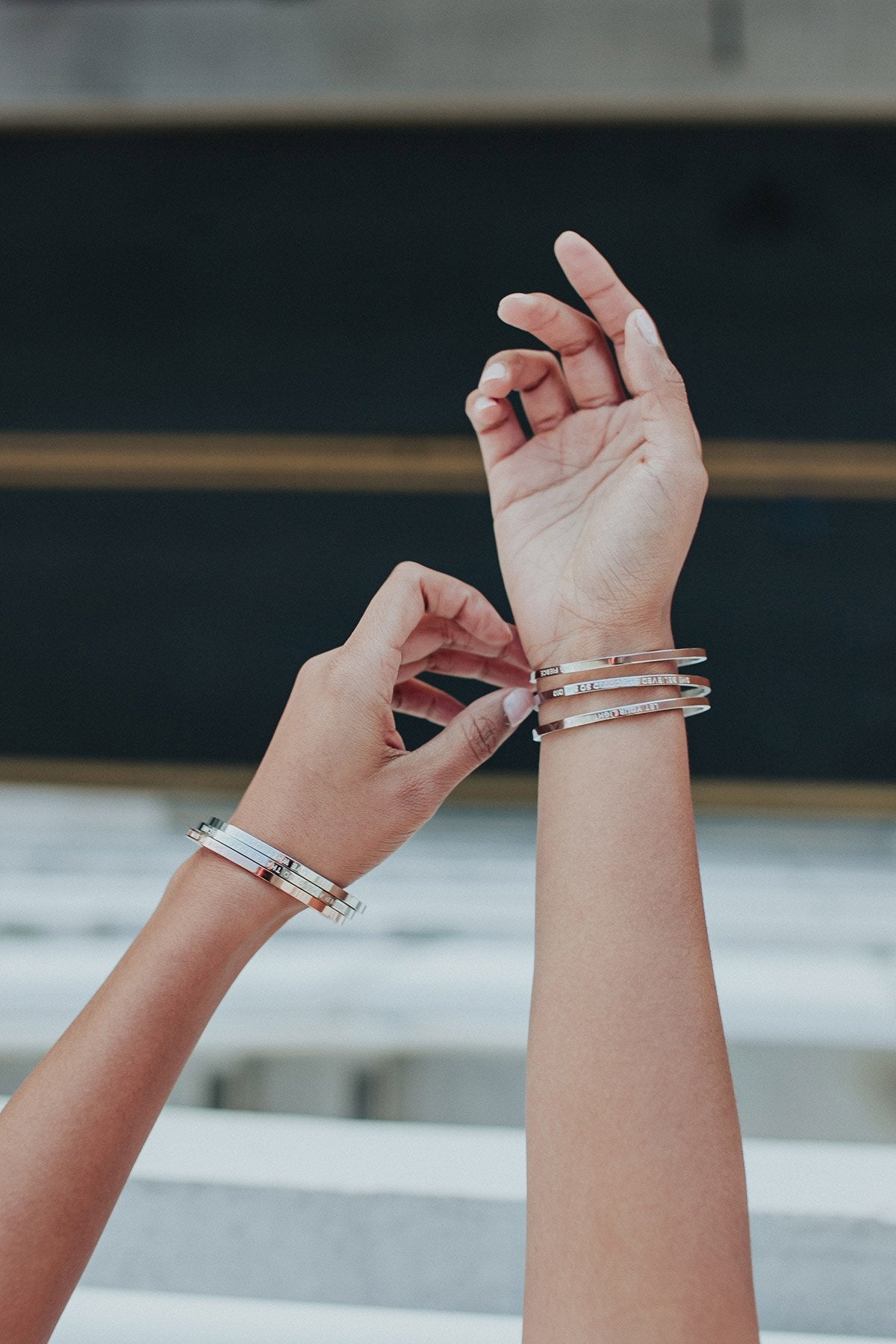 SECONDS! Motherhood: Powered By Love, Fuelled By Caffine
 PLEASE NOTE: This bangle contains a small typo (CAFFINE instead of caffeine), which is why it is being offered at a cheaper price. 
Due to a... little mistake, we have a bunch of bangs with typos on them. And we're gonna sell em, for a discounted price. For those that DGAF about a barely noticeable spelling error, this one is for you.

Once upon a time, there was a Mum named Nikki. On her 50th Birthday, Nikki decided that she was going to let loose a little. She decided to celebrate by doing the one thing she doesn't often do, and that was drink, A LOT.

So on a Saturday arvo, there was a lovely lunch with her street Mums where the wine was flowing and she was giddy with happiness. She decided it was time to head home when they started serving dinner coz thats probably a good time to leave lunch.

On her return home, she collapsed into bed and slept soundly. She awoke the next morning, too early, to the sound of her alarm that she forgot to switch off.

"OH SHIT. I forgot to send that order to our supplier yesterday." The order of our favourite Mum bangle that we desperately needed for Mothers Day.

She launched out of bed, taking a moment to settle her queasiness, and went right to her computer. She didn't stop to consider that her hungover state of mind may not be particularly good at checking a complex order form.

"Hmm… it all looks good." She mumbled, squinting at the bright light of her laptop screen, and she sent it off. Relieved, she continued on with her day, which consisted of naps, hot chips and bad flashbacks.

Flash forward a few weeks later, the order arrives. We check the bangle. And… oh no…

Our gorgeous new clasp bangles, with one slight problem.

Motherhood: Powered By Love, Fuelled By Caffine

Caffine.

CAFFINE!

This was not good.

Luckily, our supplier was able to expedite an order of the CORRECT bangles. But we were still stuck with these. The "Caffine Bang" mocking Nikki every time she had to do a stocktake.

And so, the We Fucked Up bangle was born. Exclusive and unique. With only 80 available.

$29.95 in Yellow Gold Only. Including free standard postage. What a steal.


Coz we all make mistakes, but our Mums love us anyway.
AND unlike ya MUM, the extra E is so unnecessary.
xx
 

Orders dispatched Monday, Wednesday & Friday mornings Melbourne time.

We offer Free Shipping (2 - 5 business days delivery) for all Australian jewellery orders! 

Orders including Clothing are flat rate $10 Australia wide.

You can upgrade to Express Post (2 - 4 days business days delivery) for just $10!

Internationally:
It takes 3 - 5 weeks to be delivered, and you can track your order through Australia Post. Shipping starts at $15.

If a product has been indicated as ** PRE-ORDER ** this means it's not in stock (yet). Usually these will be sent in 4 - 5 weeks from order. However, please refer to the product page for the exact details.

If you have ordered a Custom Bangle, these are made to order and will take around 7 -10 days to arrive 

Returns & Exchanges

Our bangles are designed to make you feel happy, empowered and freakin' awesome - so if there is a problem, we gotta fix it!

If you've accidentally ordered the wrong size or are not happy with your bangle, we'll be happy refund you, and then you can order the correct one! For more details you can read our returns & exchanges policy.
Product details

Our bangles are made with love from high quality stainless steel. They are 100% hypoallergenic, and nickel & lead free.

Size & Fit

If you're not sure what size to choose please use our sizing chart to help you find your way. You'll need to measure the widest part of your hand / knuckle circumference, while your hand is mooshed. (And yes, mooshed is a word). 

If you're still totally stuck, we recommend that you purchase a regular size bangle. We do offer exchanges if it doesn't fit!

Clasp bangles

Thinking of getting one of our clasp style bangles? Great! The clasp style bangle  eliminates the need for you to base your sizing on your hand. It can be stretched out to fit over wrists instead, woo! It's a regular size (63.7mm) when closed. 

The clasp fits around 80% of people so it is perfect for gifting!


Bangle not available in your size or preferred colour? Consider ordering it as a Custom Bangle!
Choose options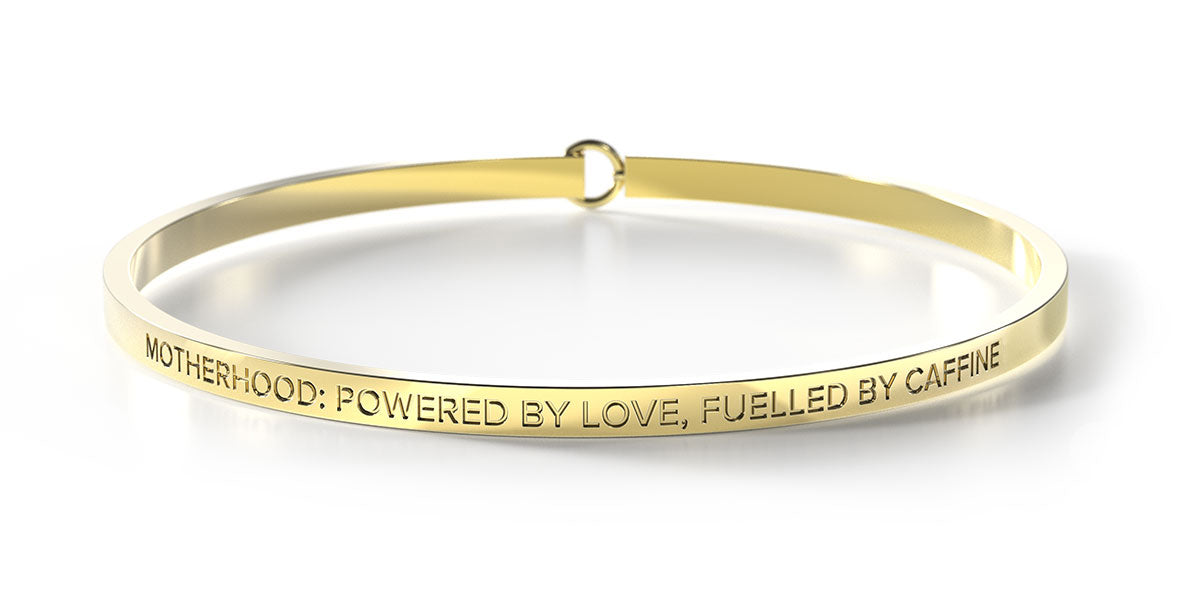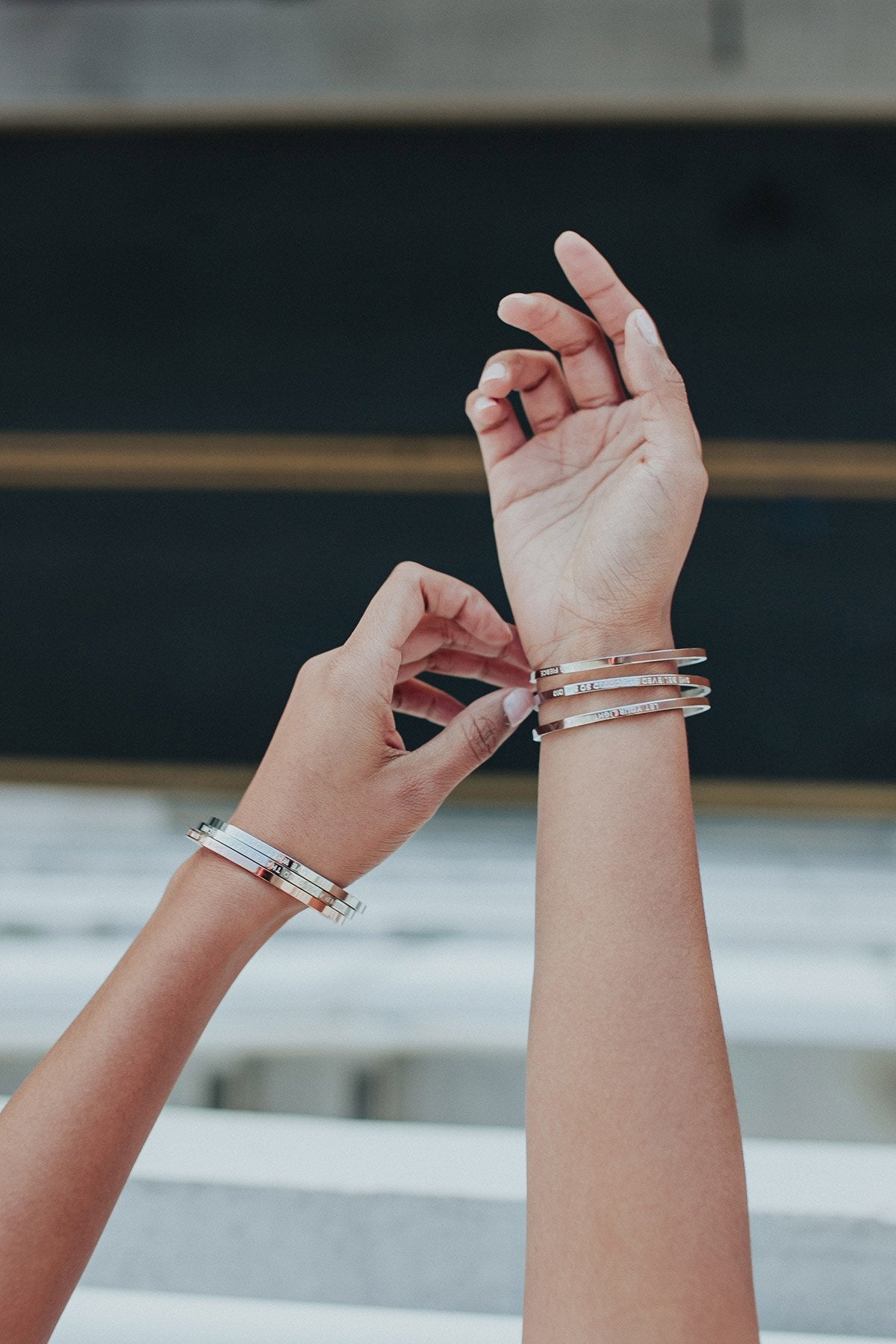 Sale price

$18.00 USD
Regular price

$37.00 USD
(/)
View details