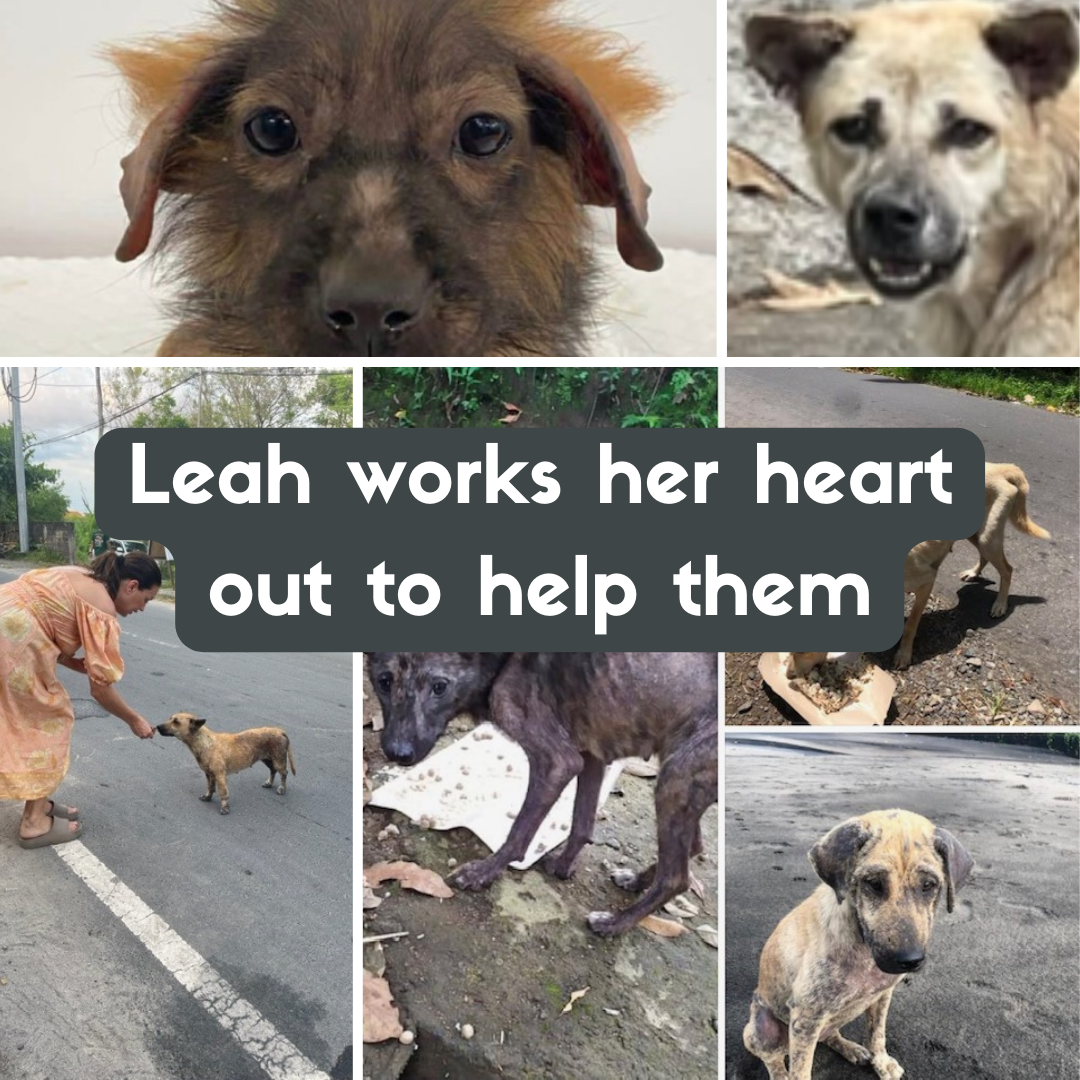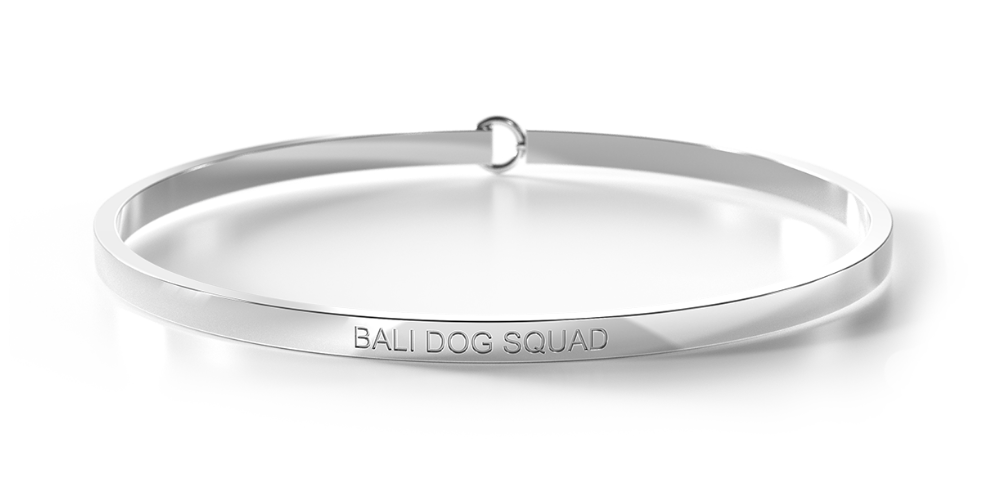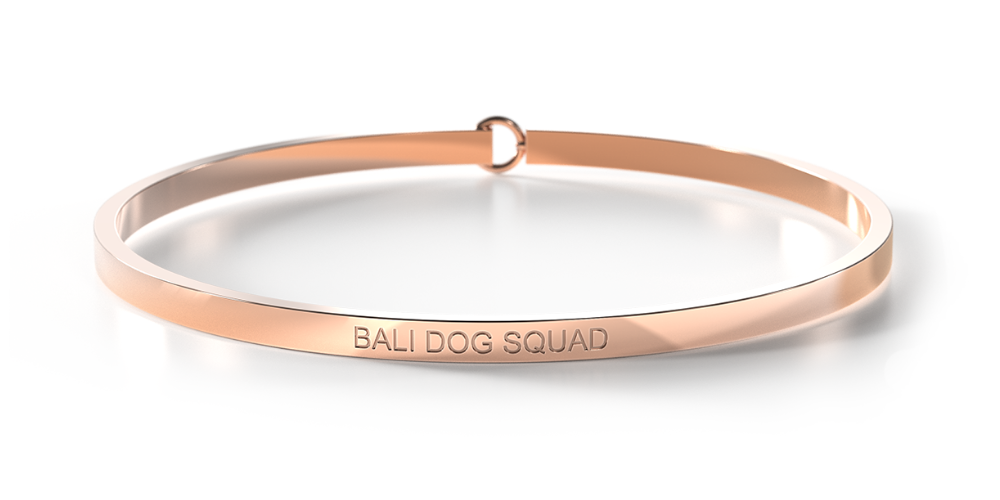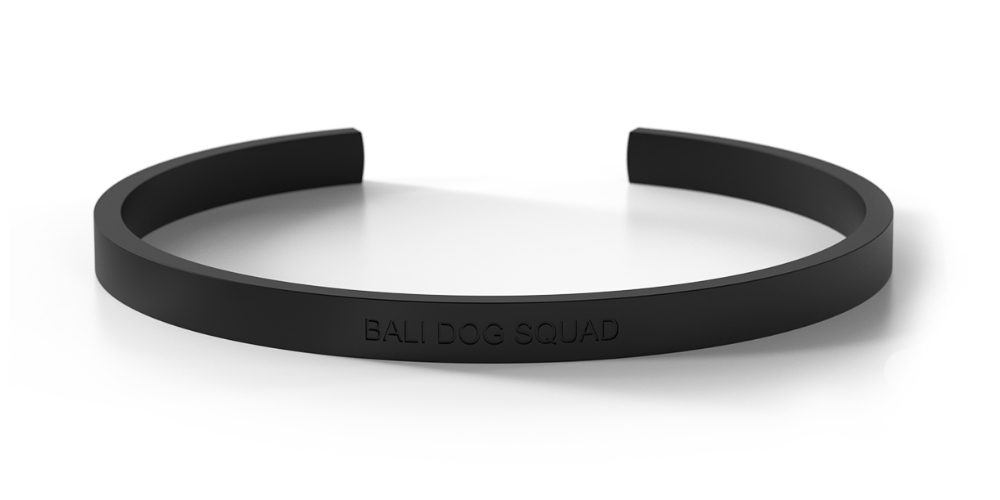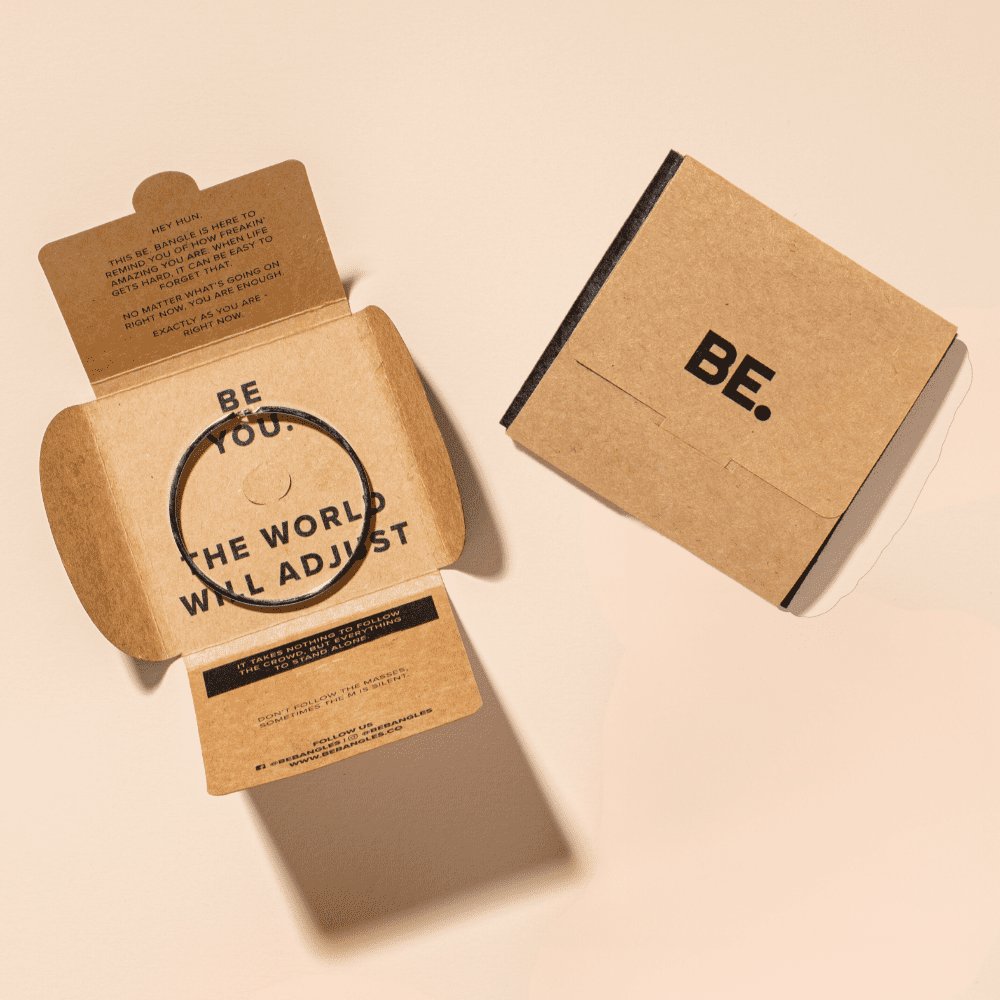 Charity Bang - Bali Dog Squad
We love a cause with paws.
And this is such an amazing cause. I know how many of you visit Bali and see the homeless animals wandering the streets. Now you can do something to help.
Meet my gorgeous friend Leah.
She is a legend around my town.
She takes in sick animals and showers them with affection and attention, until they are well and confident enough to be rehomed. She takes the cats and dogs no one else will love. She cares for furry friends with terminal illnesses simply to try and make sure their last weeks are full of tenderness and love.
And she does this out of her own pocket. We affectionately call her the crazy Cat lady but she is anything but crazy. She's a sensitive soul who has endless love for all creatures of the world. A beautiful artist, she is tuned in nature and the universe and animals just seem to sense her openness and selfless soul. 
This bangle will raise money for a cause close to Leah's heart. 
By purchasing this bangle you become part of the Bali Dog Squad.
$20 from the sale of this bangle will go to Leahs MyCause fundraiser. She will use every cent of this money to treat and feed homeless cats and dogs in Bali.
"The first time I went to Bali I felt helpless seeing so many dogs and cats suffering so I promised myself I'd never be in that position again.
On every visit I treat or rescue every animal I see suffering. Each visit I'm able to achieve more with the help of donations and the contacts I've made there.
This trip my plan is to go more remote and treat the stray dogs with scabies that no one would come by and supply enough good food for a man who feeds them every morning as well as any other soul I come by. 
I would love you to help me help them."

Leah
This bangle is a Pre-Order - bangles will be delivered in 4-6 weeks.

Nikki

xxx
 

Orders dispatched Monday, Wednesday & Friday mornings Melbourne time.

We offer Free Shipping (2 - 5 business days delivery) for all Australian jewellery orders! 

Orders including Clothing are flat rate $10 Australia wide.

You can upgrade to Express Post (2 - 4 days business days delivery) for just $10!

Internationally:
It takes 3 - 5 weeks to be delivered, and you can track your order through Australia Post. Shipping starts at $15.

If a product has been indicated as ** PRE-ORDER ** this means it's not in stock (yet). Usually these will be sent in 4 - 5 weeks from order. However, please refer to the product page for the exact details.

If you have ordered a Custom Bangle, these are made to order and will take around 7 -10 days to arrive 

Returns & Exchanges

Our bangles are designed to make you feel happy, empowered and freakin' awesome - so if there is a problem, we gotta fix it!

If you've accidentally ordered the wrong size or are not happy with your bangle, we'll be happy refund you, and then you can order the correct one! For more details you can read our returns & exchanges policy.
Product details

Our bangles are made with love from high quality stainless steel. They are 100% hypoallergenic, and nickel & lead free.

Size & Fit

If you're not sure what size to choose please use our sizing chart to help you find your way. You'll need to measure the widest part of your hand / knuckle circumference, while your hand is mooshed. (And yes, mooshed is a word). 

If you're still totally stuck, we recommend that you purchase a regular size bangle. We do offer exchanges if it doesn't fit!

Clasp bangles

Thinking of getting one of our clasp style bangles? Great! The clasp style bangle  eliminates the need for you to base your sizing on your hand. It can be stretched out to fit over wrists instead, woo! It's a regular size (63.7mm) when closed. 

The clasp fits around 80% of people so it is perfect for gifting!


Bangle not available in your size or preferred colour? Consider ordering it as a Custom Bangle!
Choose options