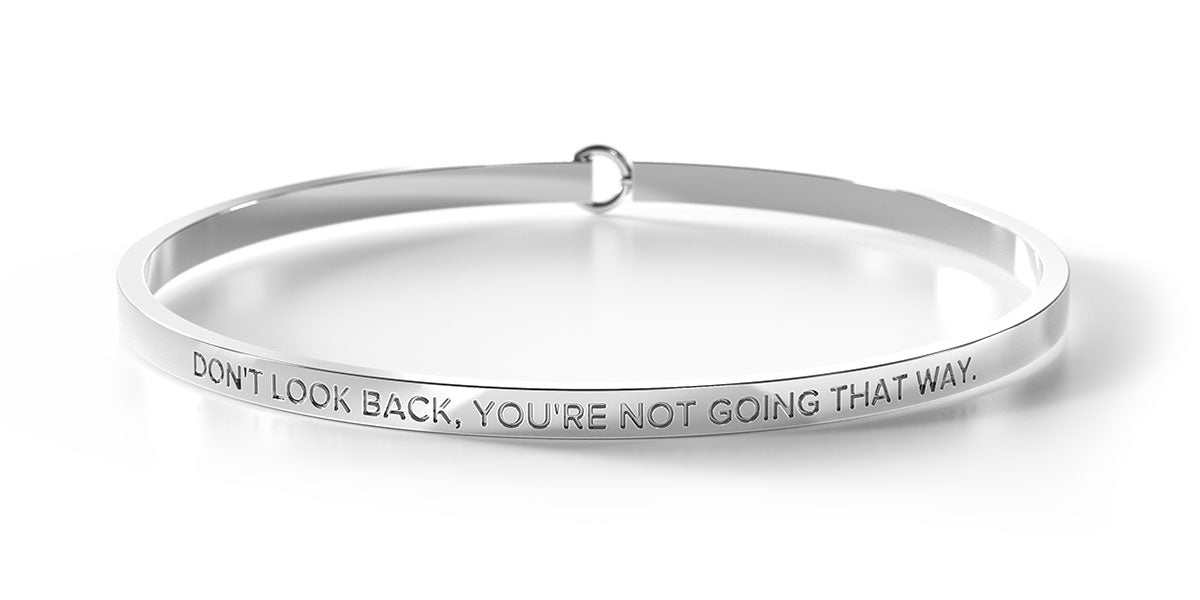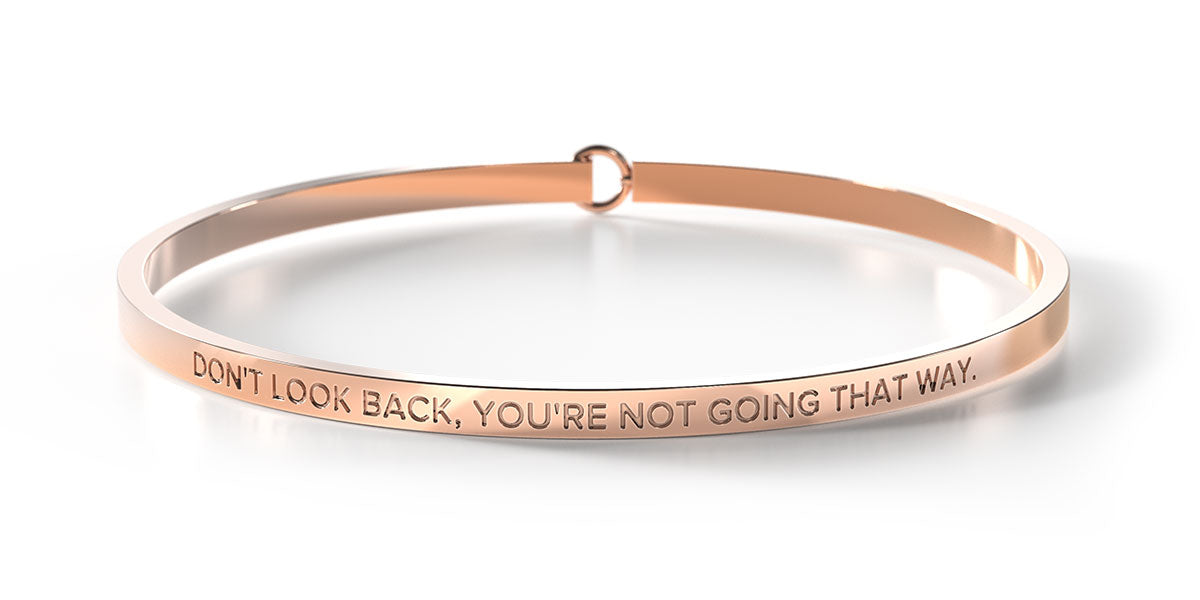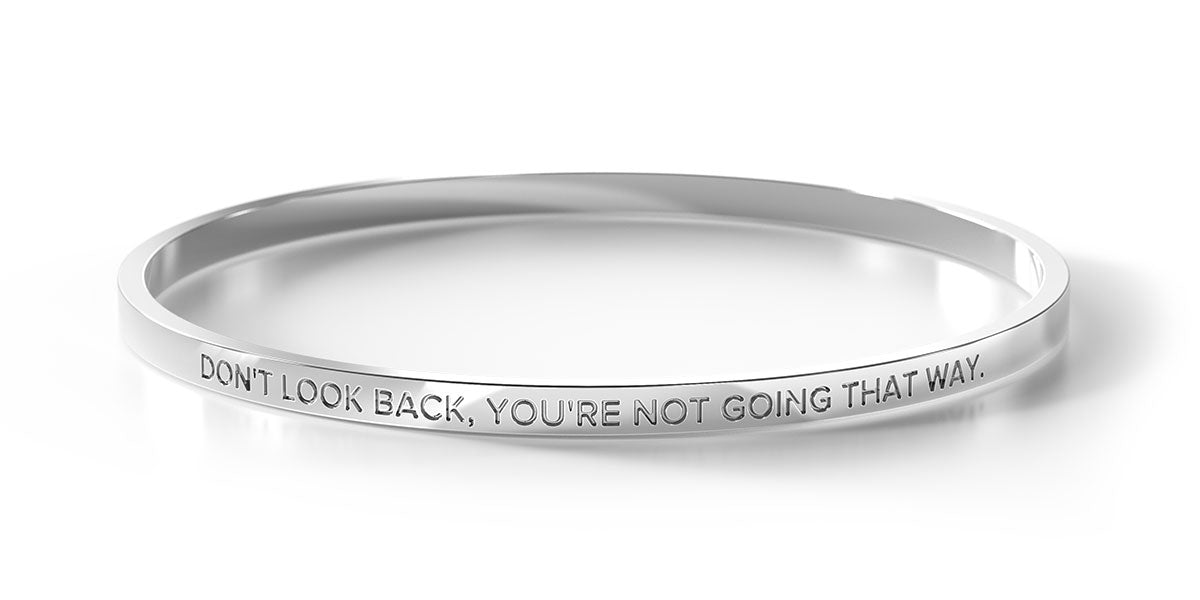 Don't Look Back, You're Not Going That Way.
"I think I need to close Be. Bangles down for good." I said to Nikki. "I can't do it anymore... I think I'm done."
It had been 3 months since our "Maybe" Closing Down sale - and though I'd left the business feeling like maybe we'd reopen, as the relaunch date approached, I felt nothing but fear.
Nikki, being the angel that she is - asked - "Are you sure? Are you really sure? All the customers, the wholesalers - they love the company. Maybe it can run without you? I can run it with help from Sar. Step away for a while, maybe that's what you need."
And despite the fear I felt about handing over the keys to my business to someone else, I decided to do something crazy. I was going to trust another human to run my business.  And as soon as I'd handed over those keys, all of a sudden, I could breathe again.
It's a funny thing building a business - it's a never-ending cycle of growth, death and rebirth, and the business grows (or sometimes dies), with you - depending on where you're at. 
I've watched Be. grow from this tiny seedling, into a business that thrived, then one that struggled to survive as I began dealing with a whole bunch of challenges that life threw at me in a short space of time.
During that "rough patch" - Be. changed once again. It became an outlet for sharing about pain. My life was a shit show, and I wasn't going to pretend it was anything but. I was going through the darkest period of my life, and Be. felt like a place I could just show up and be myself. Warts and all. 
It's a strange world we live in when we're sharing some of the most awful things about our lives online, but our beautiful community made me feel safe to do that.
At some point though, I changed.
I felt stuck. Stuck in the past. Stuck in the stories I was sharing online. Stuck in the caricature I'd created of myself.
So much of my life was about healing, but I was rehashing the same stories over and over again. 
My coach said something to me one day that cut right through me. "You've lived your whole life as a survivor - and the problem with being a survivor is that the universe is always going to send you more challenges to survive. What would life look like if you were thriving instead?"
The question stopped me in my tracks. I didn't know. I didn't know what life looked like while thriving. I'd always survived my life. But I wanted to find out. 
Could there be a way for me and my business to evolve so that we were about building women up rather than rehashing old pain? Could we still be vulnerable and open but do it in a way that's empowering?
I think yes.
It started with my recognising that the things that have happened to me, well - they've happened. I can't undo any of it. There's no time machine to go back and undo the past. What I can do though, is look forward. To take all of the lessons, hurts, pain, joy and magic from the past and move it forward into creating a better future.
Not just for me, but for the Be. community as well.
Which is why I'm super excited about this bangle.
Don't look back, you're not going that way.
Now, I'm not saying you shouldn't work through the things that have happened to you or deal with your past. If shit happens, you gotta deal with it. 
But I don't want you to get stuck there like I did. It became a pattern, I was focusing on everything that was going wrong without seeing anything that was right.
Don't look back, you're not going that way.
Life is happening at this very moment. This very second. We can choose to focus on all the shit that is not working and falling apart, or we can choose to find the beauty. And for the first time in my whole life, I'm finding beauty, even amidst the storms.
Don't look back, you're not going that way.
So if you're looking for a sign from the universe that it's time to move on - well sis, this is it. 
And now we've put it on a bangle. SO YOU'RE WELCOME.
It's our official entry into creating a community of kickass, thriving women - and I'm fucking here for it.
Much love, 
Chantelle
P.S. Don't look back, you're not going that way.
 

Orders dispatched Monday, Wednesday & Friday mornings Melbourne time.

We offer Free Shipping (2 - 5 business days delivery) for all Australian jewellery orders! 

Orders including Clothing are flat rate $10 Australia wide.

You can upgrade to Express Post (2 - 4 days business days delivery) for just $10!

Internationally:
It takes 3 - 5 weeks to be delivered, and you can track your order through Australia Post. Shipping starts at $15.

If a product has been indicated as ** PRE-ORDER ** this means it's not in stock (yet). Usually these will be sent in 4 - 5 weeks from order. However, please refer to the product page for the exact details.

If you have ordered a Custom Bangle, these are made to order and will take around 7 -10 days to arrive 

Returns & Exchanges

Our bangles are designed to make you feel happy, empowered and freakin' awesome - so if there is a problem, we gotta fix it!

If you've accidentally ordered the wrong size or are not happy with your bangle, we'll be happy refund you, and then you can order the correct one! For more details you can read our returns & exchanges policy.
Product details

Our bangles are made with love from high quality stainless steel. They are 100% hypoallergenic, and nickel & lead free.

Size & Fit

If you're not sure what size to choose please use our sizing chart to help you find your way. You'll need to measure the widest part of your hand / knuckle circumference, while your hand is mooshed. (And yes, mooshed is a word). 

If you're still totally stuck, we recommend that you purchase a regular size bangle. We do offer exchanges if it doesn't fit!

Clasp bangles

Thinking of getting one of our clasp style bangles? Great! The clasp style bangle  eliminates the need for you to base your sizing on your hand. It can be stretched out to fit over wrists instead, woo! It's a regular size (63.7mm) when closed. 

The clasp fits around 80% of people so it is perfect for gifting!


Bangle not available in your size or preferred colour? Consider ordering it as a Custom Bangle!
Choose options