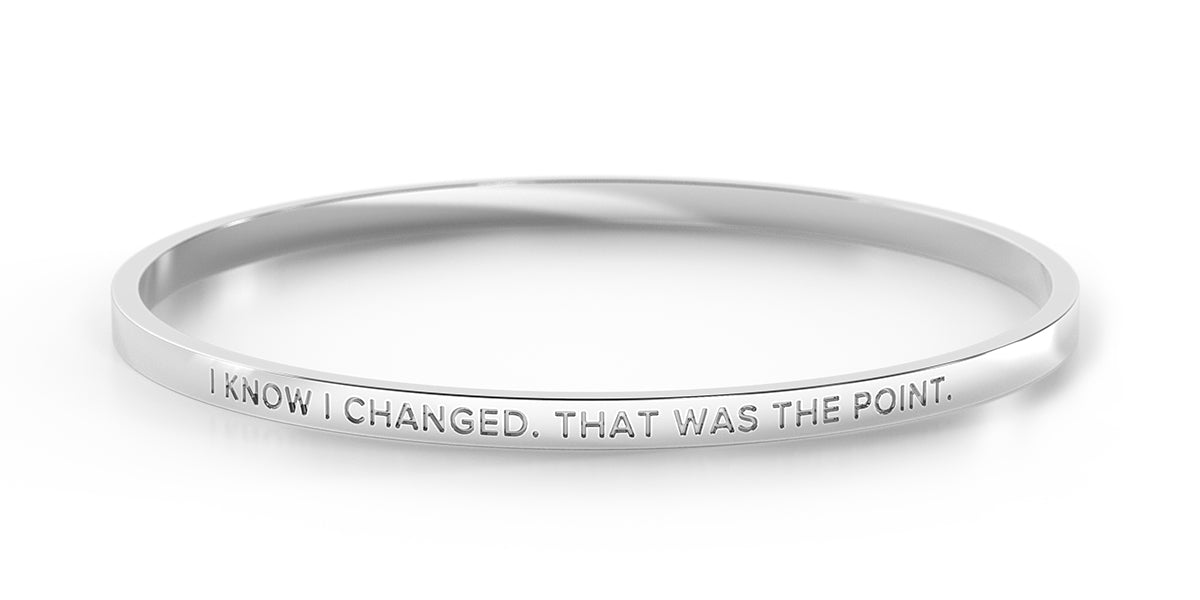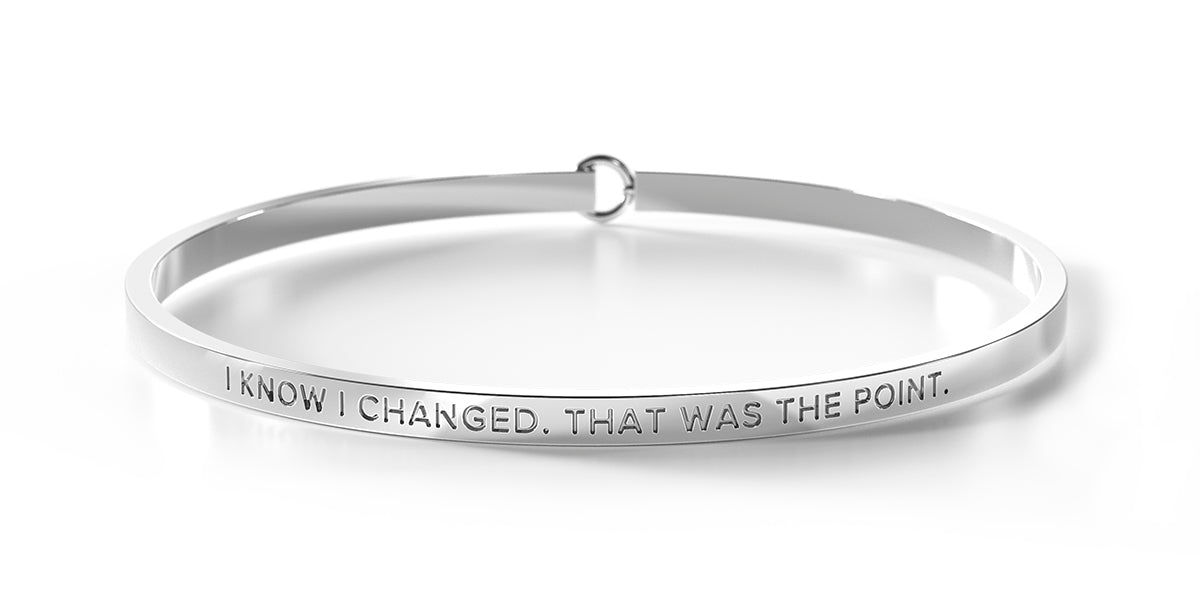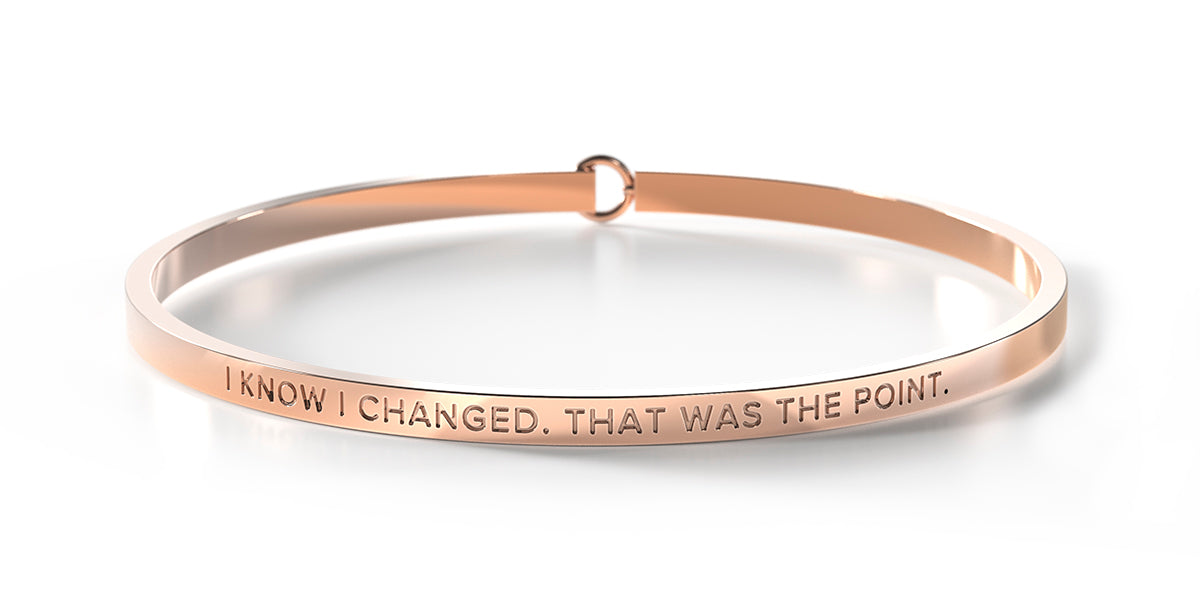 I Know I Changed. That Was The Point
It's probably not the best marketing strategy to talk biz when we're promoting a new bangle, but there is a reason this bangle spoke to us and was chosen. Because, not only have we changed, but the Be. Bangles business as a whole has changed, too. And that's the whole point.

By the end of March, we were pretty fucking exhausted if we're being honest. After the bushfire bangles and the gift fair in Sydney, we were looking towards a well-deserved rest. Sarah was meant to have a two-week break mid-March and head over to Tassie, and Chantelle was having a few weeks rest too.

Then COVID hit, and everything shifted. The holiday was cancelled, and we were trying to navigate a business through stock shortages and fatigue. Stock delays meant we were still trying to get all the bushfire bangles sent out (forever thankful to all the wonderful patient customers we had during this time) as well as manage new wholesalers and new stock. 
But when it came down to it. It was all too much. We had too much stock (and not enough at the same time). Too much to carry. Too much pressure. All while dealing with personal fallouts as a result of a pandemic
We needed a break. We needed to reassess. We needed to make Be. work for our life again, and not be our entire life.
So, we decided to temporarily close the doors for three months. And this in itself was fucking scary. 'Cause when you've made a business your life and think about it every waking moment, what happens when that stops? What do you do with all the space it leaves behind?
We healed. We rested. We discovered new passions, and hobbies. We found the joy in our lives again, outside of work.
And with this, we realised Be. needed to change. No longer was it going to be a business about survival and stress, and trauma (although these are all completely valid experiences and our hearts go out to anyone in this stage of their healing). But it was now to be a business about Thriving. About picking yourself up and being the best person you are meant to be. It's going to be about how to make anyone who works with us Thrive, and encouraging our customers to thrive too.
We know Be has changed. That was the point.
With this in mind, we redefined the business. This meant sadly saying goodbye to some well-loved bangles (which you can pay your respects to here), and changing our stock levels to be more manageable. Solids will be available on first release, then it will be all clasp. For now. As we Thrive, this might change too. But this is what works for us now.
And this is where this bangle comes in.
I Know I Changed. That Was The Point.
We All evolve. Our experiences change who we are.
Where we were scared, we feel brave.
Where we were cautious, we seek risk.
Where we were spontaneous, we take pause.
And in a world where it seems most of us have some level of anxiety, when we change there will always be someone in our lives who is threatened by this. Who feel their own being is now unbalanced by our change.
We can offer reassurance, we can explain our change and our reasons. Ultimately it's the essence of the human spirit to evolve, to learn, to grow. 
To move past stages and experiences. 
To overcome past hurdles. 
To consciously make choices about who we are and how we behave and what we will accept.
So when someone says to you "You've changed, you're not the same person I knew."
That's about them, not you.
Yes. I know I've Changed, That Was The Point.
 

Orders dispatched Monday, Wednesday & Friday mornings Melbourne time.

We offer Free Shipping (2 - 5 business days delivery) for all Australian jewellery orders! 

Orders including Clothing are flat rate $10 Australia wide.

You can upgrade to Express Post (2 - 4 days business days delivery) for just $10!

Internationally:
It takes 3 - 5 weeks to be delivered, and you can track your order through Australia Post. Shipping starts at $15.

If a product has been indicated as ** PRE-ORDER ** this means it's not in stock (yet). Usually these will be sent in 4 - 5 weeks from order. However, please refer to the product page for the exact details.

If you have ordered a Custom Bangle, these are made to order and will take around 7 -10 days to arrive 

Returns & Exchanges

Our bangles are designed to make you feel happy, empowered and freakin' awesome - so if there is a problem, we gotta fix it!

If you've accidentally ordered the wrong size or are not happy with your bangle, we'll be happy refund you, and then you can order the correct one! For more details you can read our returns & exchanges policy.
Product details

Our bangles are made with love from high quality stainless steel. They are 100% hypoallergenic, and nickel & lead free.

Size & Fit

If you're not sure what size to choose please use our sizing chart to help you find your way. You'll need to measure the widest part of your hand / knuckle circumference, while your hand is mooshed. (And yes, mooshed is a word). 

If you're still totally stuck, we recommend that you purchase a regular size bangle. We do offer exchanges if it doesn't fit!

Clasp bangles

Thinking of getting one of our clasp style bangles? Great! The clasp style bangle  eliminates the need for you to base your sizing on your hand. It can be stretched out to fit over wrists instead, woo! It's a regular size (63.7mm) when closed. 

The clasp fits around 80% of people so it is perfect for gifting!


Bangle not available in your size or preferred colour? Consider ordering it as a Custom Bangle!
Choose options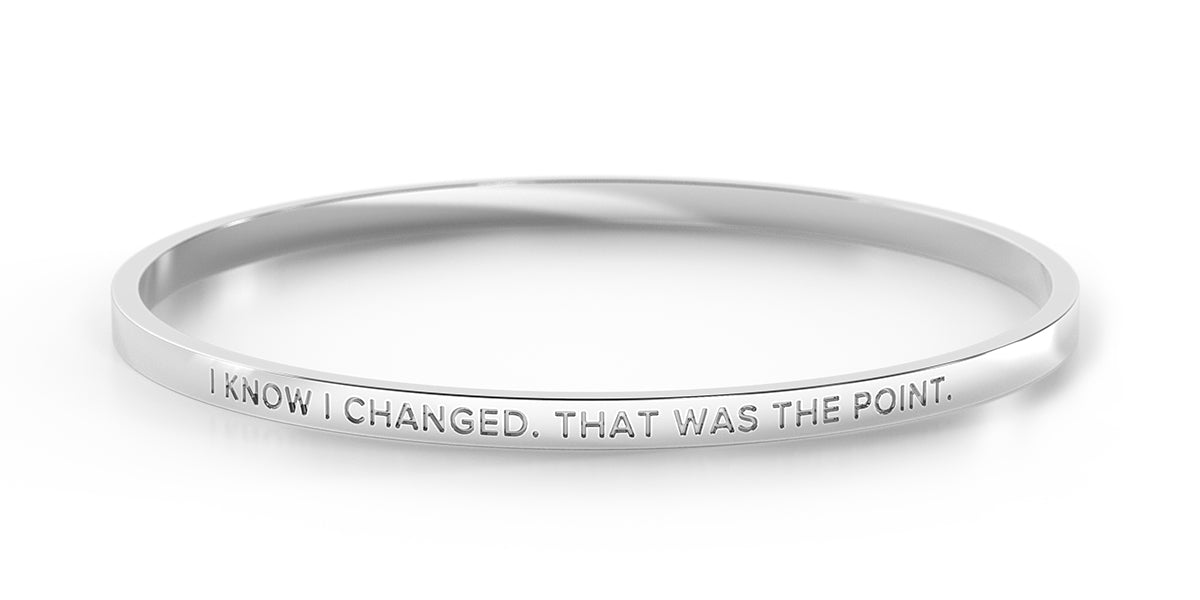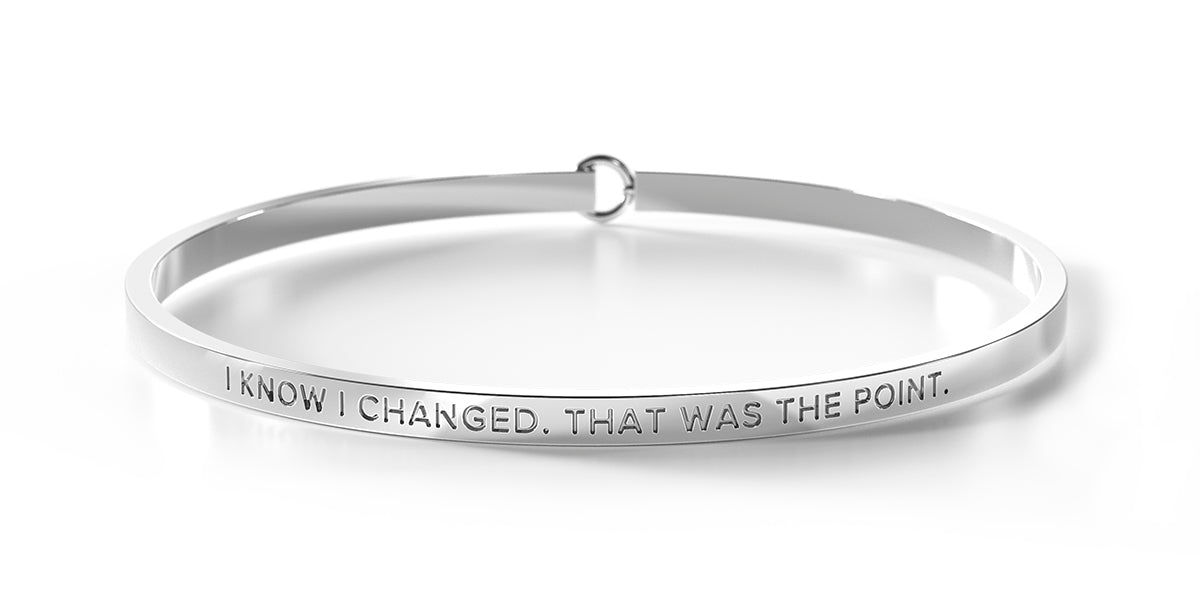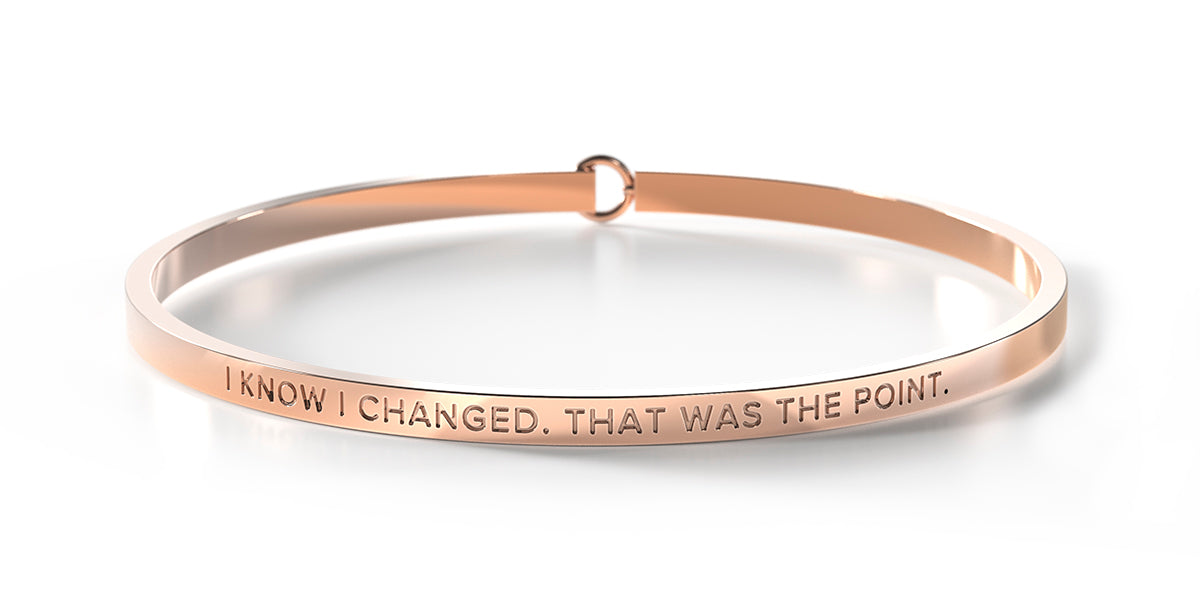 Sale price

$20.00 USD
Regular price

$33.00 USD
(/)
View details