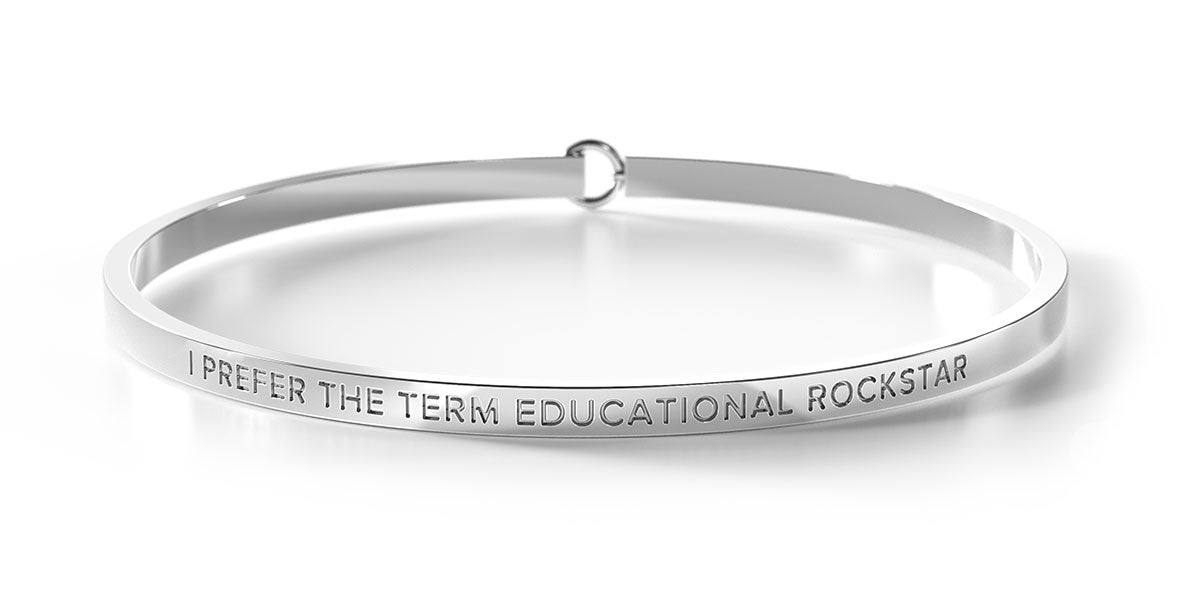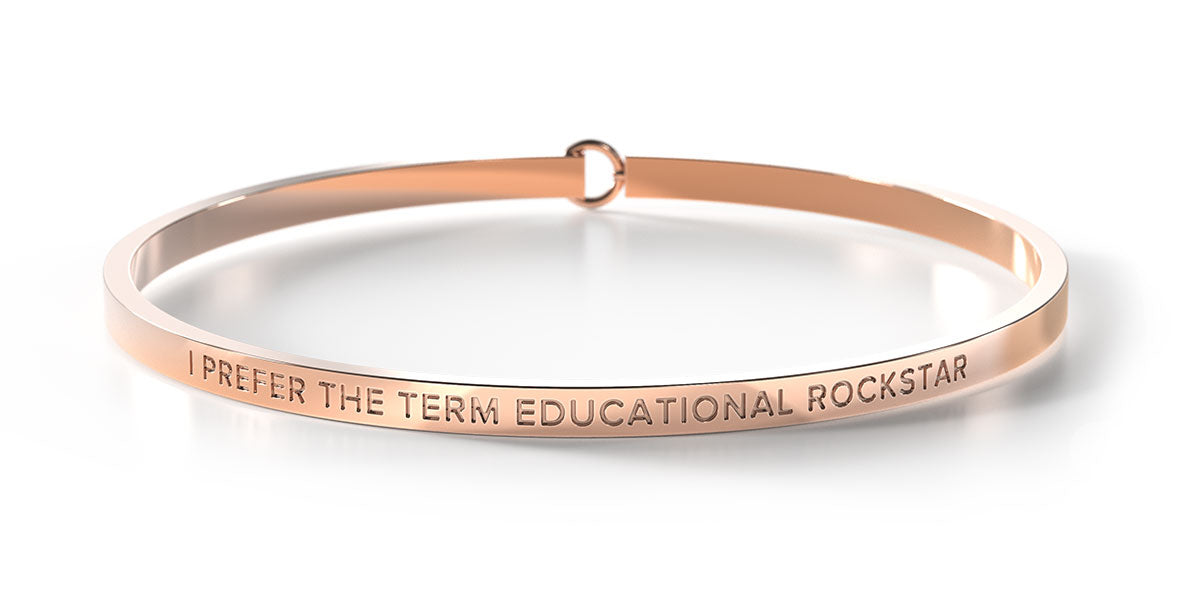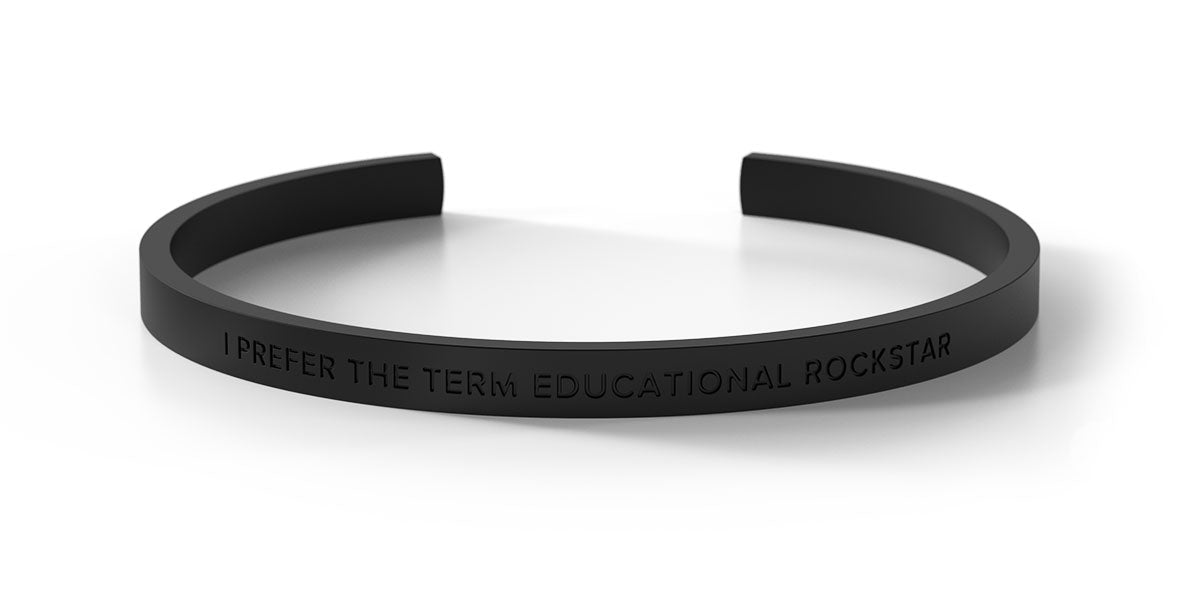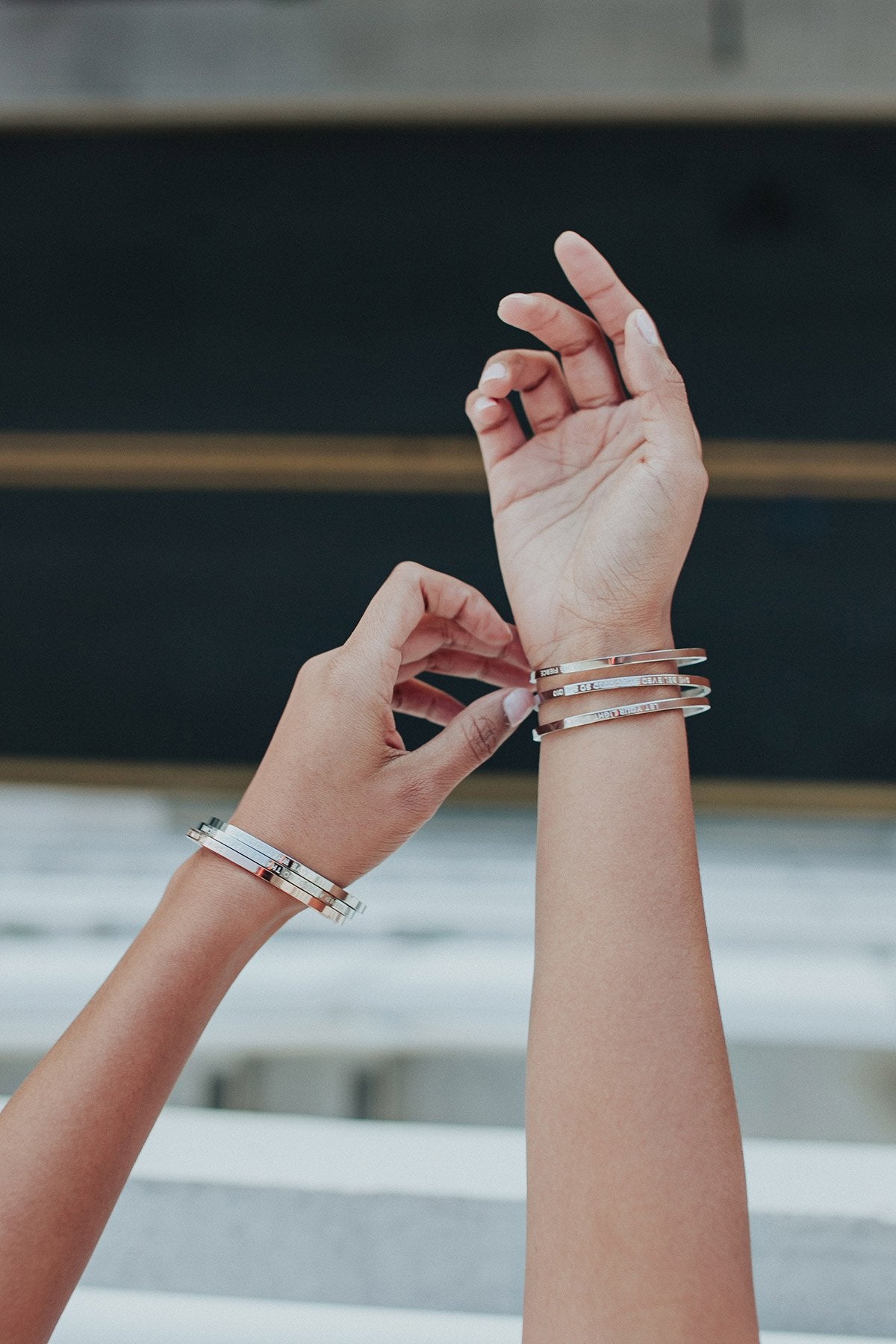 I Prefer The Term Educational Rockstar
Teachers.
Whilst always appreciated
Have we ever appreciated them more?

My dream was to be a Teacher
until COVID happened
And I became the Teacher.
Home-Learning came along.....
 
and my patience left the building.
 
And I found myself saying things like...
"Do you speak to your teacher like that?"
"Um, we learnt this yesterday...."
"Can you just FOCUS!"
"Another snack? Really?"
And when did Maths get so hard?
Apparently, things are done differently now...
 
And so in tribute to the good humans
who do this every day in class
and every other day over zoom,
we introduce our
Teacher Bangs.
 
A special range for a pretty special bunch of people
who shape our children,
encourage them and support them
and get them to complete work
they would never do at home for their parents.
 
But mostly we want to genuinely thank them for
all the extra work that the last 2 years have required and 
never giving up on our kids' education.
 
We know they don't want another candle,
another box of chocolates
or another funny coffee mug.
So we made these wonderful Bangs
because
We think Teachers are Rockstars
(And we know our children are the reason they drink).

May 2022 bring in-person classes full of engaged kids
and no parents trying to be teachers.

Please. Seriously.
Before my kids have to learn long division.
 
Nikki
xx
 

Orders dispatched Monday, Wednesday & Friday mornings Melbourne time.

We offer Free Shipping (2 - 5 business days delivery) for all Australian jewellery orders! 

Orders including Clothing are flat rate $10 Australia wide.

You can upgrade to Express Post (2 - 4 days business days delivery) for just $10!

Internationally:
It takes 3 - 5 weeks to be delivered, and you can track your order through Australia Post. Shipping starts at $15.

If a product has been indicated as ** PRE-ORDER ** this means it's not in stock (yet). Usually these will be sent in 4 - 5 weeks from order. However, please refer to the product page for the exact details.

If you have ordered a Custom Bangle, these are made to order and will take around 7 -10 days to arrive 

Returns & Exchanges

Our bangles are designed to make you feel happy, empowered and freakin' awesome - so if there is a problem, we gotta fix it!

If you've accidentally ordered the wrong size or are not happy with your bangle, we'll be happy refund you, and then you can order the correct one! For more details you can read our returns & exchanges policy.
Product details

Our bangles are made with love from high quality stainless steel. They are 100% hypoallergenic, and nickel & lead free.

Size & Fit

If you're not sure what size to choose please use our sizing chart to help you find your way. You'll need to measure the widest part of your hand / knuckle circumference, while your hand is mooshed. (And yes, mooshed is a word). 

If you're still totally stuck, we recommend that you purchase a regular size bangle. We do offer exchanges if it doesn't fit!

Clasp bangles

Thinking of getting one of our clasp style bangles? Great! The clasp style bangle  eliminates the need for you to base your sizing on your hand. It can be stretched out to fit over wrists instead, woo! It's a regular size (63.7mm) when closed. 

The clasp fits around 80% of people so it is perfect for gifting!


Bangle not available in your size or preferred colour? Consider ordering it as a Custom Bangle!
Choose options