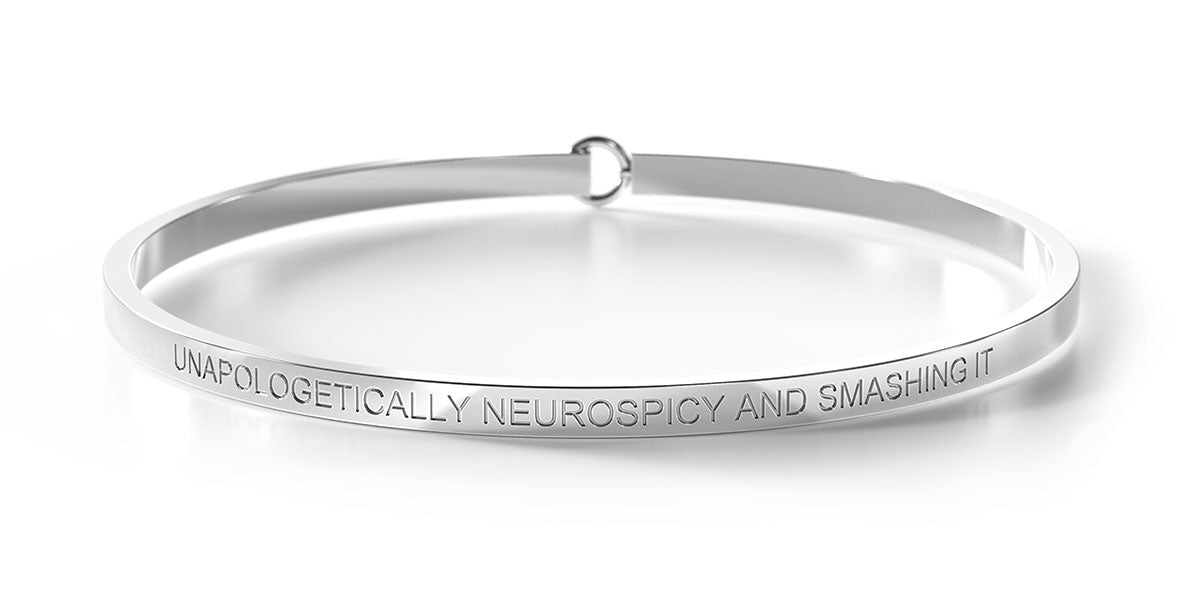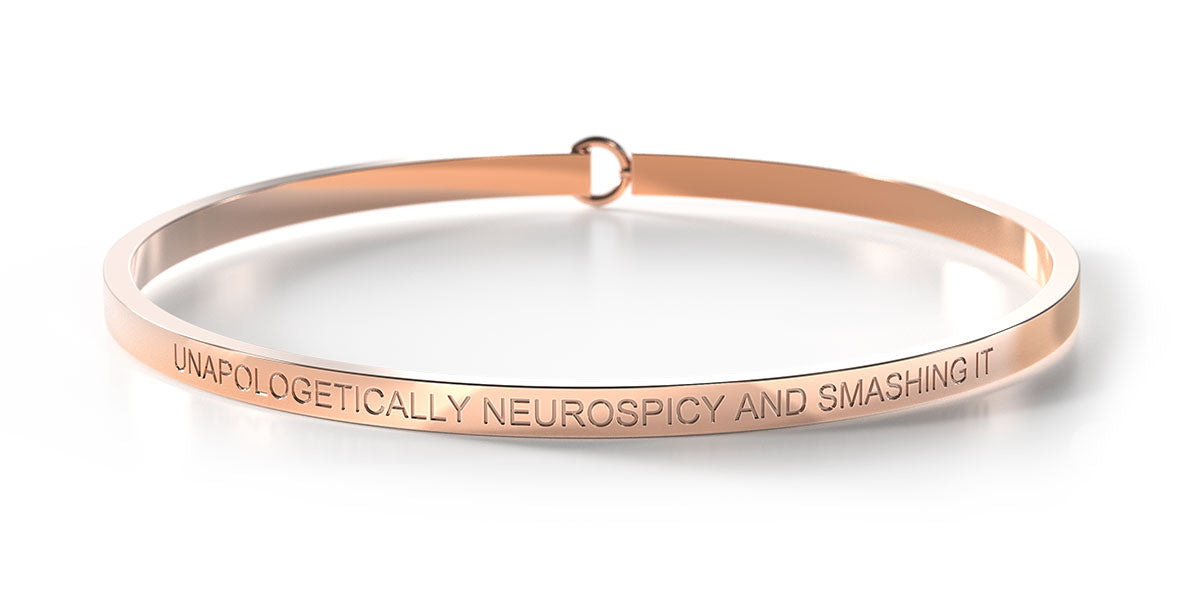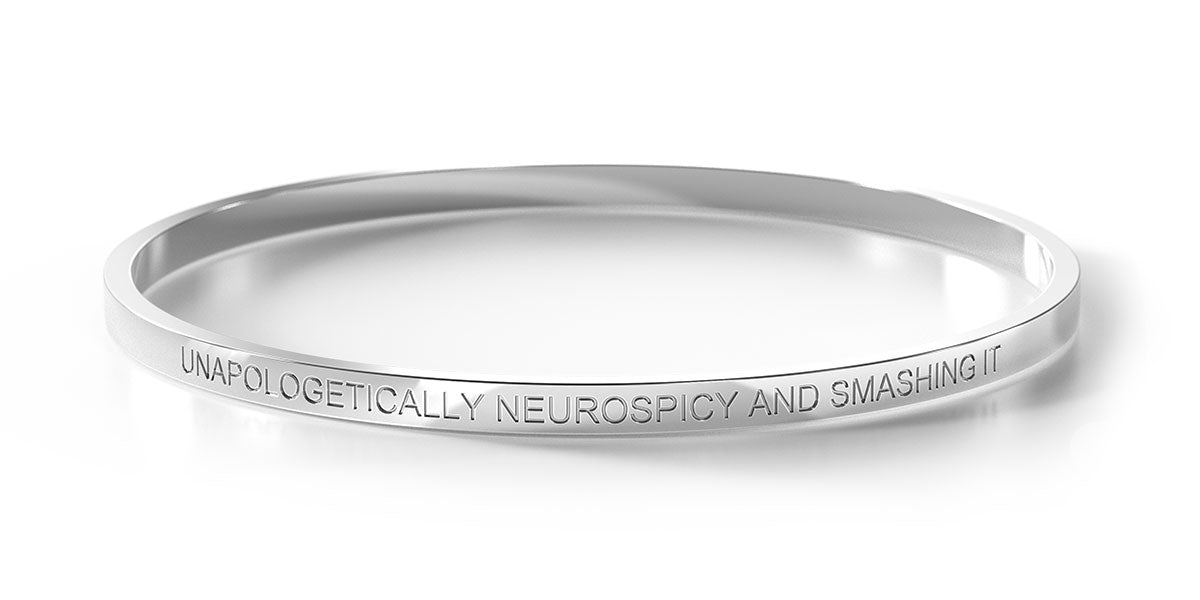 Unapologetically Neurospicy And Smashing It
"Have you ever looked into ADHD?"
It was a throwaway comment about standing next to a dirty glass in the kitchen, telling myself to just clean the darned thing, but somehow not able to make myself do it, that prompted my psychologist to ask "have you ever looked into ADHD?". Nope, that's when little boys are naughty and hyper isn't it? 
Turns out, it's a lot more than that. It's the reason that I suck at implementing, but am great at big picture. It's also the reason I take things super personally and care way too much. It's my Achilles heel, and my superpower. - Anastasia
Unapologetically Neurospicy And Smashing It
"People often say to me 'You're doing so much! How do you do it all??'
Well, I'd say that taking action and continuously pushing through my comfort zone is my superpower. Because, honestly, if I didn't then I'd get bored.
And life needs to be exciting for me. I can't handle repetition and mundane tasks. I'm currently waiting on an official ADHD diagnosis, but all the signs are there.
Sure - I get distracted easily and task switch constantly. But I've built a strong and lovable business (and personal) brand - and if I was anyone other than me, I wouldn't be where I am right now. Loving life!' - Leanne
Unapologetically Neurospicy And Smashing It
We believe that anyone who is passionate, determined and who believes in themselves, is a force to be reckoned with.

But how often do we dull ourselves?
We feel we're too much - too big, too passionate, too powerful, and so we hide.
Or perhaps we feel like we're not enough, and that causes us to hide too.
You're enough as you are. In this moment. Right now.
Unapologetically Neurospicy And Smashing It.
xx
 

Orders dispatched Monday, Wednesday & Friday mornings Melbourne time.

We offer Free Shipping (2 - 5 business days delivery) for all Australian jewellery orders! 

Orders including Clothing are flat rate $10 Australia wide.

You can upgrade to Express Post (2 - 4 days business days delivery) for just $10!

Internationally:
It takes 3 - 5 weeks to be delivered, and you can track your order through Australia Post. Shipping starts at $15.

If a product has been indicated as ** PRE-ORDER ** this means it's not in stock (yet). Usually these will be sent in 4 - 5 weeks from order. However, please refer to the product page for the exact details.

If you have ordered a Custom Bangle, these are made to order and will take around 7 -10 days to arrive 

Returns & Exchanges

Our bangles are designed to make you feel happy, empowered and freakin' awesome - so if there is a problem, we gotta fix it!

If you've accidentally ordered the wrong size or are not happy with your bangle, we'll be happy refund you, and then you can order the correct one! For more details you can read our returns & exchanges policy.
Product details

Our bangles are made with love from high quality stainless steel. They are 100% hypoallergenic, and nickel & lead free.

Size & Fit

If you're not sure what size to choose please use our sizing chart to help you find your way. You'll need to measure the widest part of your hand / knuckle circumference, while your hand is mooshed. (And yes, mooshed is a word). 

If you're still totally stuck, we recommend that you purchase a regular size bangle. We do offer exchanges if it doesn't fit!

Clasp bangles

Thinking of getting one of our clasp style bangles? Great! The clasp style bangle  eliminates the need for you to base your sizing on your hand. It can be stretched out to fit over wrists instead, woo! It's a regular size (63.7mm) when closed. 

The clasp fits around 80% of people so it is perfect for gifting!


Bangle not available in your size or preferred colour? Consider ordering it as a Custom Bangle!
Choose options