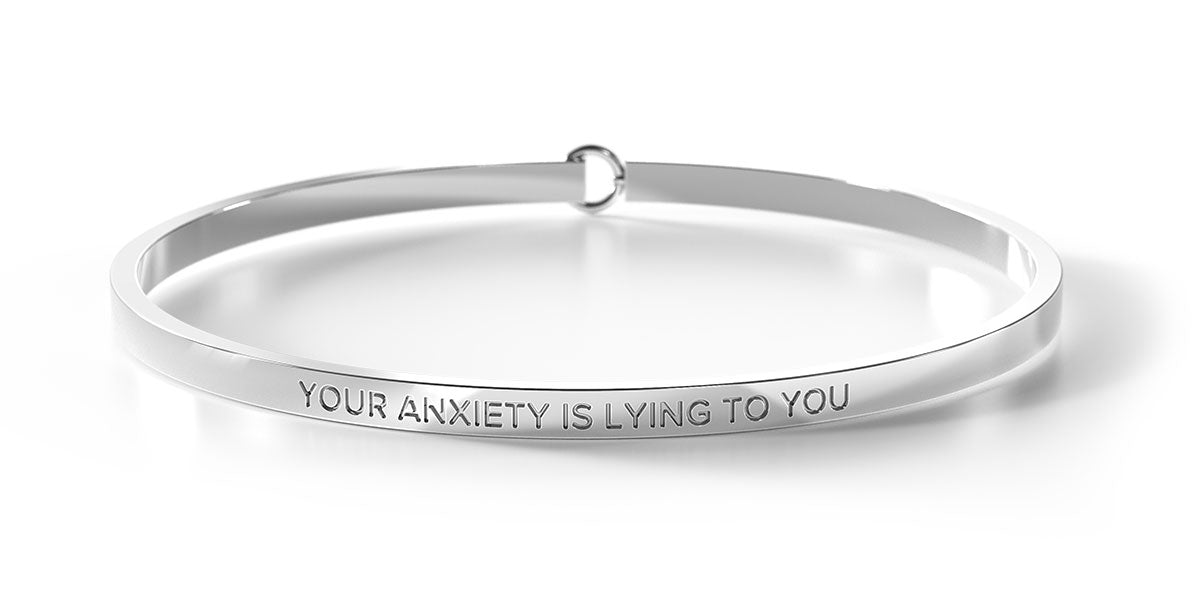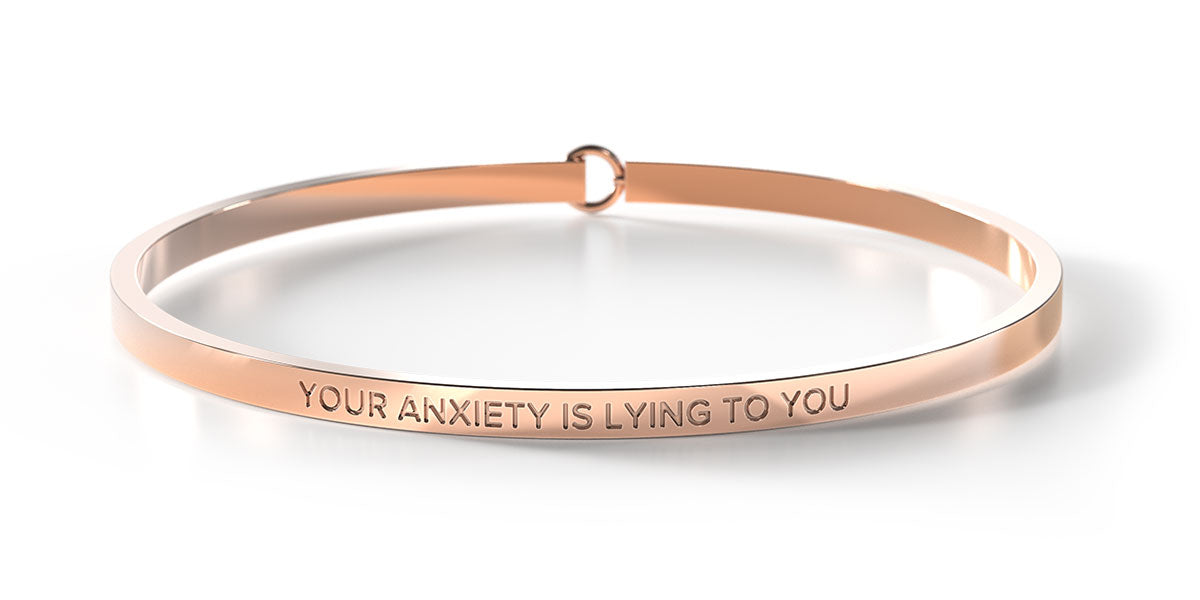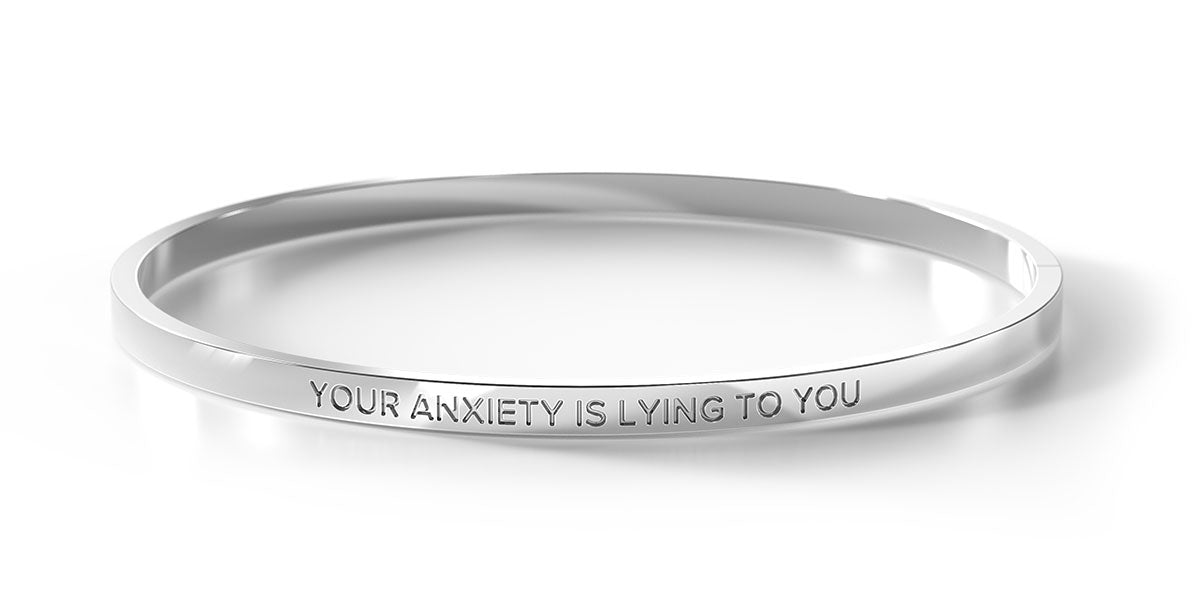 Your Anxiety Is Lying To You
"There is nothing physically wrong with your stomach. We need to look at other reasons you are so unwell….we think it might be anxiety."
What? Anxiety? You mean my thoughts are making me this sick?
I never thought I'd be praying for a medical condition.
I'd have taken an ulcer, a bit of stomach inflammation, a good dose of Celiac... anything that had a diagnosis.
It was unthinkable to me that I could be this sick from something so intangible. I expected something with a long weird latin name, a management plan and medication. But Anxiety? What the hell?
I'd lost 10 kilos in a matter of weeks. I was terrified to eat.
I was scared to go ANYWHERE for fear of the chronic nausea.
I was barely holding down a job.
My normal clothes were falling off me and I was hunting through stores for size 6 in ANYTHING.
How did I get to this point?
Well - a crazy amount of change. In a matter of months, I had moved to a new city with a new boyfriend, leaving my friends, family and everything I'd ever known behind.
I'd basically said goodbye to my independent life where I lived alone and had complete control over everything.
Suddenly I was living in a strange city.
With someone I didn't really know.
In a new job.
With zero control over pretty much everything in my life.
I felt lost. Everything was uncertain. I kept asking myself "How did I get here?"
Enter Anxiety. She' been talking some serious shit'
She's silent but she has a constant whisper.
She's invisible but she has an overwhelming presence.
She's subtle but she's very convincing.
And slowly she had taken over my mind and my body without me even realising.
Her lies were persuasive. And never-ending.
"You don't belong here.
If this fails you will be left with nothing.
You are not qualified for this job and everyone will soon work that out.
You are in the big pool now... and you are a little fish."
It was such a difficult realisation. I was essentially making myself sick.
I knew I couldn't keep going like this, I had to do the work. I had to make myself realise that my anxiety was lying to me.
I needed to question every thought and challenge every fear.
I had daily "what is the worst case scenario" discussions in the mirror.
I still felt the panic. And then practiced stopping myself spiralling.
Slowly my voice was louder than hers. My words were more believable.
It was like coming to the surface after being stuck underwater.
20 years on, and I still have to practice everyday.
My anxiety never stops lying, but I'm getting better at calling out its bullshit.
So, here's the best advice I can give you, and it's something I tell myself daily -
Your Anxiety Is Lying To You.
Tell her to shut the fuck up. You've got this babe.
Nikki xx
 

Orders dispatched Monday, Wednesday & Friday mornings Melbourne time.

We offer Free Shipping (2 - 5 business days delivery) for all Australian jewellery orders! 

Orders including Clothing are flat rate $10 Australia wide.

You can upgrade to Express Post (2 - 4 days business days delivery) for just $10!

Internationally:
It takes 3 - 5 weeks to be delivered, and you can track your order through Australia Post. Shipping starts at $15.

If a product has been indicated as ** PRE-ORDER ** this means it's not in stock (yet). Usually these will be sent in 4 - 5 weeks from order. However, please refer to the product page for the exact details.

If you have ordered a Custom Bangle, these are made to order and will take around 7 -10 days to arrive 

Returns & Exchanges

Our bangles are designed to make you feel happy, empowered and freakin' awesome - so if there is a problem, we gotta fix it!

If you've accidentally ordered the wrong size or are not happy with your bangle, we'll be happy refund you, and then you can order the correct one! For more details you can read our returns & exchanges policy.
Product details

Our bangles are made with love from high quality stainless steel. They are 100% hypoallergenic, and nickel & lead free.

Size & Fit

If you're not sure what size to choose please use our sizing chart to help you find your way. You'll need to measure the widest part of your hand / knuckle circumference, while your hand is mooshed. (And yes, mooshed is a word). 

If you're still totally stuck, we recommend that you purchase a regular size bangle. We do offer exchanges if it doesn't fit!

Clasp bangles

Thinking of getting one of our clasp style bangles? Great! The clasp style bangle  eliminates the need for you to base your sizing on your hand. It can be stretched out to fit over wrists instead, woo! It's a regular size (63.7mm) when closed. 

The clasp fits around 80% of people so it is perfect for gifting!


Bangle not available in your size or preferred colour? Consider ordering it as a Custom Bangle!
Choose options