Article: MOTHER'S DAY AND WHY IT CAN BE THE VERY BEST AND THE VERY WORST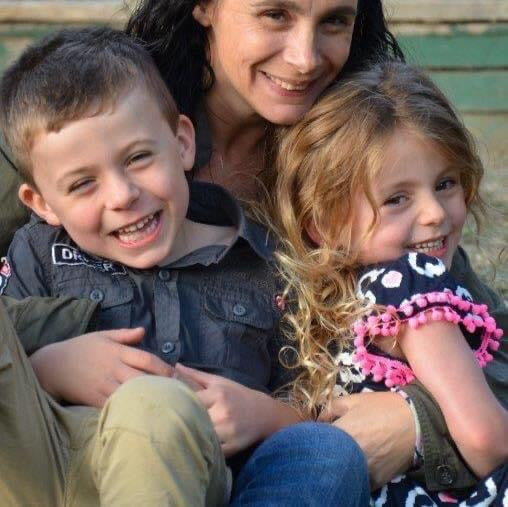 MOTHER'S DAY AND WHY IT CAN BE THE VERY BEST AND THE VERY WORST
I remember my first Mother's Day vividly. I was four months into motherhood and really looking forward to it. In other words, I was sleep deprived, lost and wondering if I would ever get to go anywhere on my own ever again. 
When I pictured my first Mother's Day, I imagined a day of pampering, being served, and someone else being the primary carer - just for one day.
Guess again!
After I opened my card and gifts, the baby still needed to be fed and the washing still needed to be done. 
That's when I realised the truth about Mother's Day.
Sick? Too bad.
Tired? Get used to it.
Going out for the day? Great. Same shit, different venue.
Honestly, I wasn't Mother's Day's greatest fan.
Then one year my kids gave me a card that said, 'Drink Champagne. Dance On Tables.' You should do more of this, they wrote in the card. You don't have enough fun.
I keep that card on my desk now. It reminds me to have more fun. And accept that Mother's Day is a chance to be acknowledged. Even just for a moment.
So, how about you? Maybe Mother's Day is a heartfelt celebration of your mum (or mother figure) who means the world to you. Or maybe it's a really hard day – stirring up emotions of grief, anger, or being unappreciated.  
Whatever the case, Mother's Day is not always picture-perfect. And that's okay. 
At Be. Bangles, we're all about honouring real life in all its messy, glorious, fucked up imperfection. 
So however you feel about Mother's Day, your feelings are valid. And we're here to help you mark the occasion in whatever way feels right to you. That might mean heartfelt love, sad reflection, or a much-needed dose of humour on what can be a bloody hard day. 
I just wanna add here - if your own mum has passed away or is no longer in your life, you might have a grandmother, aunty, sister, step-mum, foster mum, mentor, or very close friend who you'd love to show appreciation. Who says Mother's Day is only for mums? Use this opportunity to honour these kick-arse women who light you up!
Let's dive in and find the perfect Mother's Day bangle for your mum, the mother figure in your life, or… you!
 The loving mum
You hit the mum jackpot (lucky duck!) and want to highlight how much you love mother-dearest. We suggest:
The female powerhouse
If your mum or mother figure is a bit of a badass, we've got some fab choices for you! We suggest:
The role model
Perhaps the person you want to celebrate on Mother's Day is someone who inspires or supports you. A business mentor, teacher, nurse…the possibilities are endless. It might even be a bloke! We suggest:
The mum having a hard time
Your mum might be fighting cancer, struggling with mental health challenges, or going through a divorce or other difficulty. For some much-needed comfort, we suggest:
 The mum in heaven
Mother's Day without your mum is just really fucking hard. While you can't give her a bangle, you can gift one to yourself as a way of honouring her memory and keeping her close. We suggest:
 The cunty mum
Maybe your relationship with your mum has been a bit strained… or perhaps she's known for dropping a good C bomb! Either way, we have the perfect bangle:
 What about me? It isn't fair…
Perhaps the hardest working mum in your life who deserves the most recognition is… YOU! Either drop a hint to your partner or kids, or just buy the damn thing for yourself. We suggest:
 Other gorgeous gift ideas 
For that extra special touch, check out our beautiful Mother's Day gift packages. They include a gift bag containing a card, polishing cloth, sweet little travel candle, eye mask, hand cream, bangles of your choice, and a beautiful vegan leather cosmetic bag.
For mums who aren't a fan of bangles, there's our gorgeous Mini bangles range which can be worn on a chain as a necklace, used as a bag or key ring, or even worn as a ring. Super cute!
All bangles are made from high-quality Stainless Steel coated in Yellow Gold, Rose Gold, Matte Black – so there's a Mother's Day bangle for everyone.  
We can even write on the card and send it directly to your Mum for you, anywhere in the world!
From my heart to yours, I hope your Mother's Day is a day to be remembered.
May you rest, may you smile, and may you drink champagne and dance on tables.
With lots of love, compassion, and the occasional swear word,
Nikki xo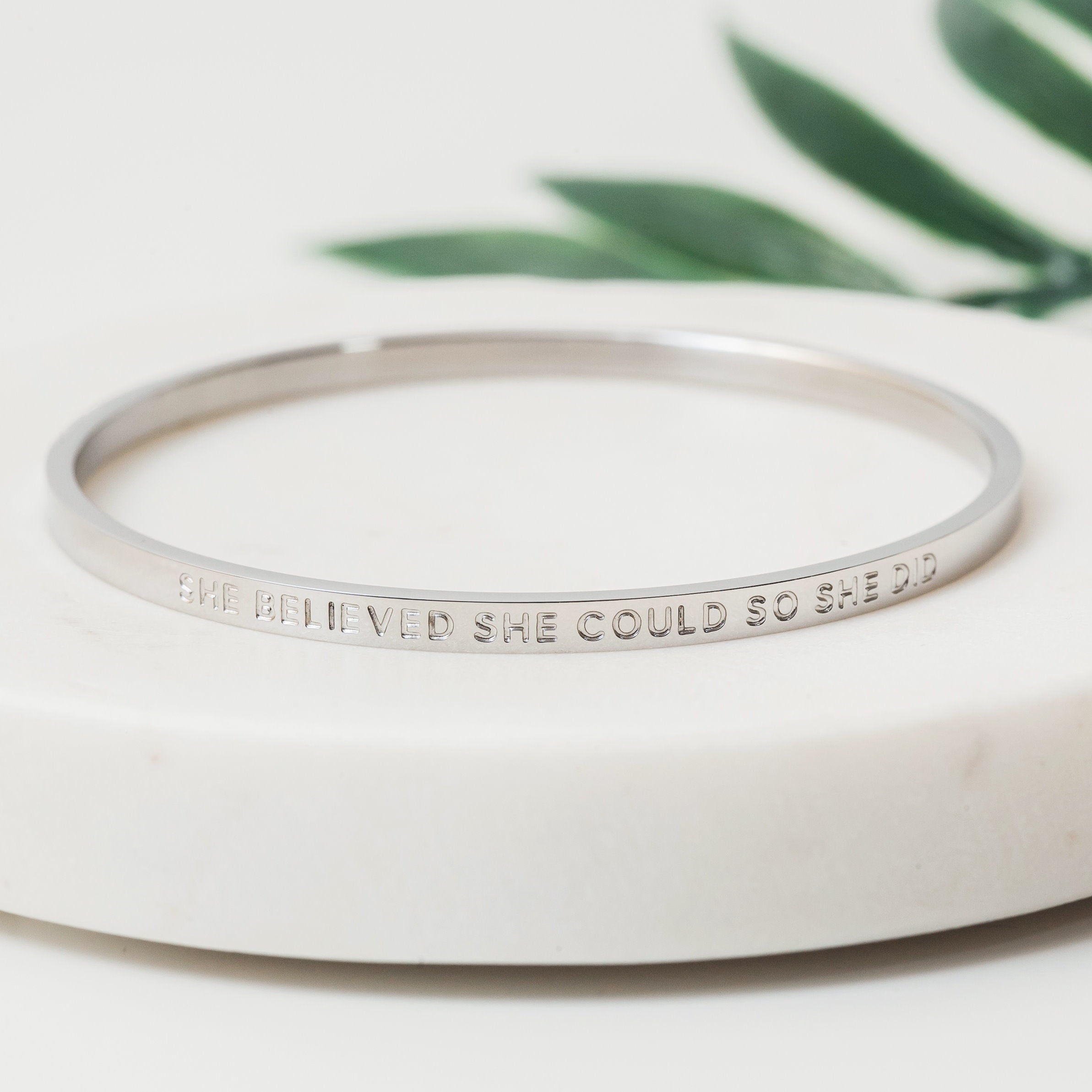 10 Products to Help Motivate You in 2022
10 Products to Help Motivate You in 2022   It's already February but many of us are still struggling with motivation to achieve all the goals we set for 2022. Don't worry, you're not alone! Whether...
Read more